... more not-so-random motions ...
2016, January-February - Chile
by Dolores and Alfred Cellier

1/28
A very long day of travel from LAX, with connection at Atlanta, to Santiago, Chile; total portal-to-portal about 20 hours. Arriving Friday at SCL 0930 local, Holiday Inn at Santiago airport is right across the street from the arrival terminal. Lobby time until our room available about 1200, time for a nap! Nice dinner there in the hotel that evening.
Saturday morning, a very good breakfast in the hotel and a short stroll to the departure gate for the LAN flight to Punta Arenas. There, a cab to the port where we checked our bags.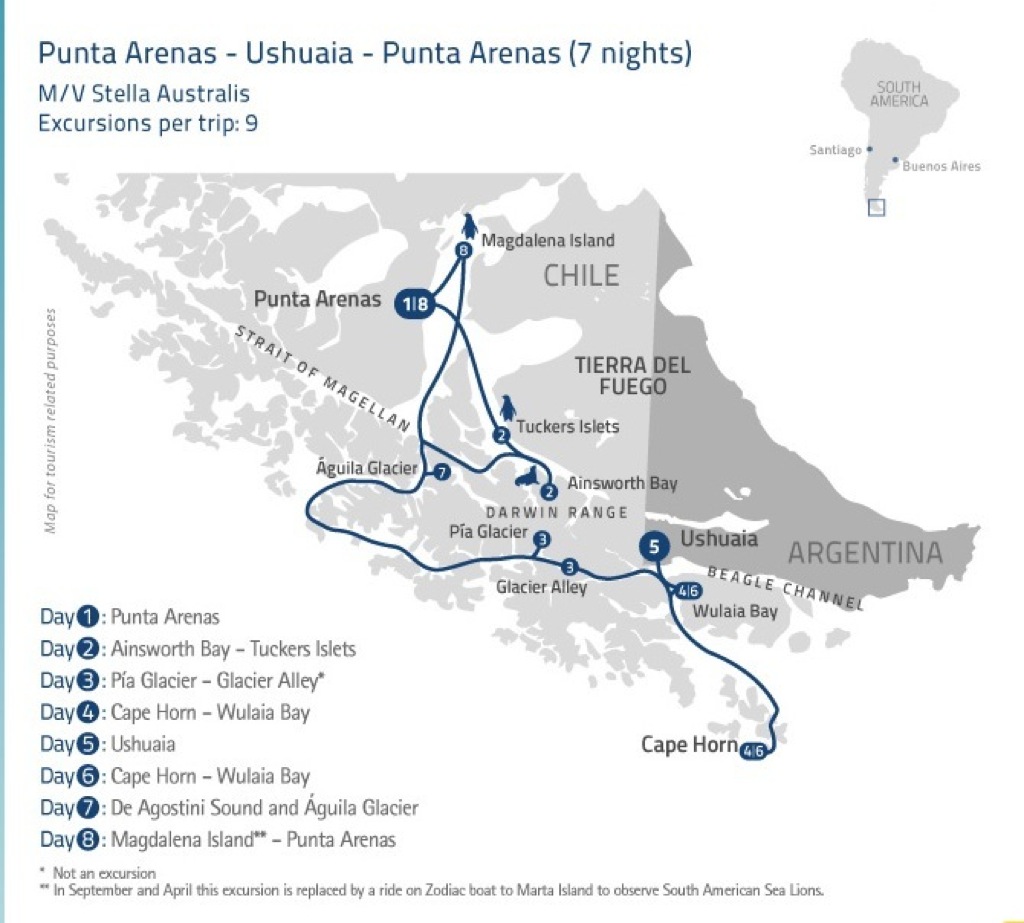 Next, a walk through the small city. Adjacent to the park with the statue of Magellan, we happened across the most historic bar of Punta Arenas, the Shackleton Bar of the Hotel José Nogueira. This former Braun Palace building is a National Monument, beautiful in architecture and furnishings.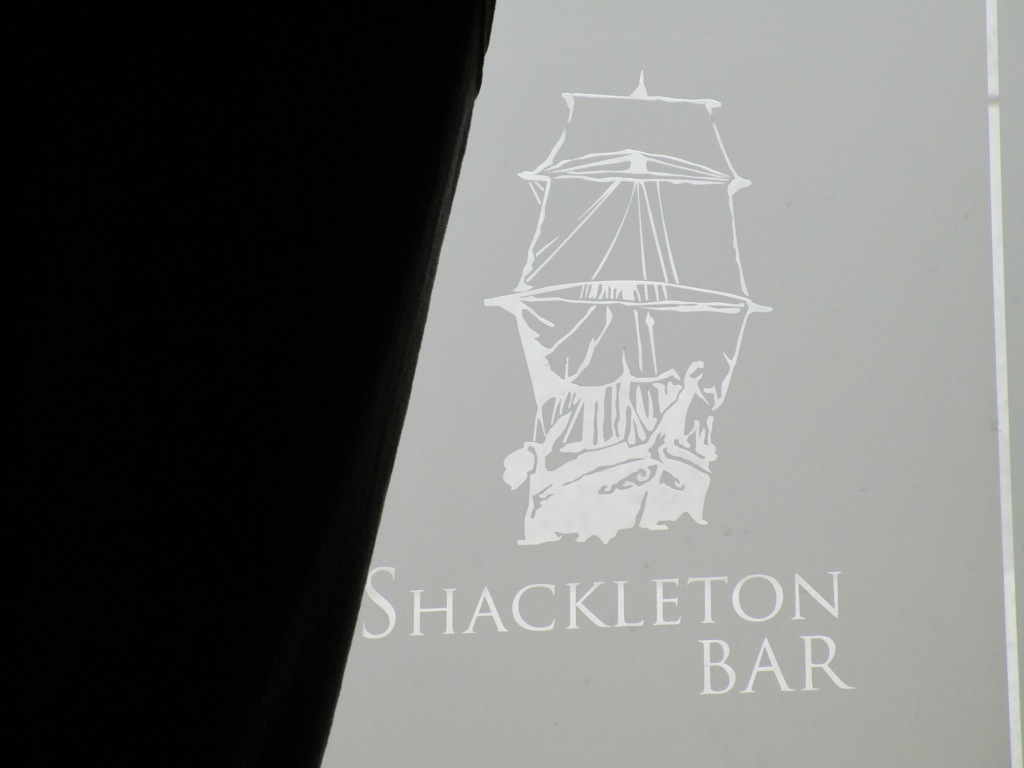 More photos at 2016 Tierra del Fuego Photos while we get around to writing the narrative.
.
.
.