James T. Ryan (1822-1875)

Great-Great-GRANDFATHER -
By Alfred Cellier III




James Talbot Ryan was born in Tipperary, Ireland. His father, Joseph Ryan, was a tutor in a noble family and married a daughter of that family, Mary Talbot – a descendant of James Talbot, Earl of Shrewsbury. Shrewsbury and Waterford is the premier Earldom in the United Kingdom, dating to 1442 when the celebrated warrior John Talbot was created the first Earl of Shrewsbury. In 1445 he was also made first Earl of Waterford.
Joseph Ryan and family moved to America in 1834 (New Brunswick, before moving to Boston). In Canada, he met future wife Honora Conneley. She created this family-tree in needlepoint, in 1838: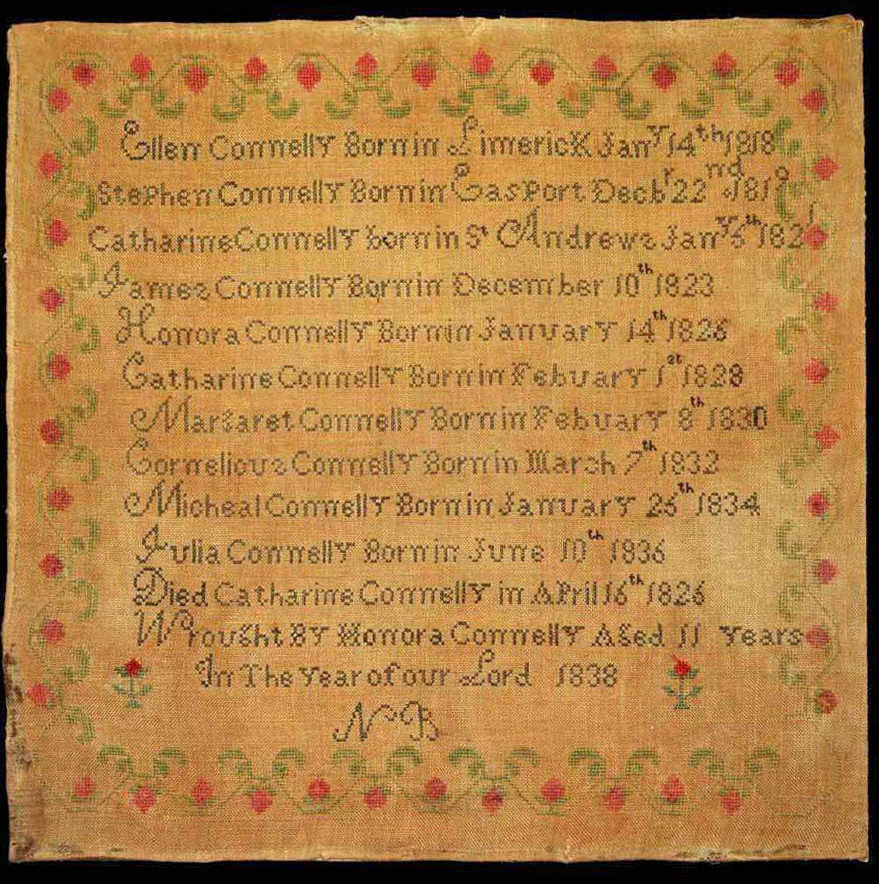 James married Honora 'Nora' Connelly in 1847, in Boston, where he worked as a contractor.

The first 2 chapters of the memoir by his daughter (collected and typed by his grand-daughter), tell the very interesting story of James going West for the gold rush, but arriving too late.

His plot map for the new city of Eureka, California is attached below (sorry, low-resolution camera). He signed the map "surveyed by J. Ryan".


James T. Ryan left Eureka to become a California state Senator in 1860-61. He was friends with Ulysses Grant, Leland Stanford, Mark Twain, and numerous other influential men of the era.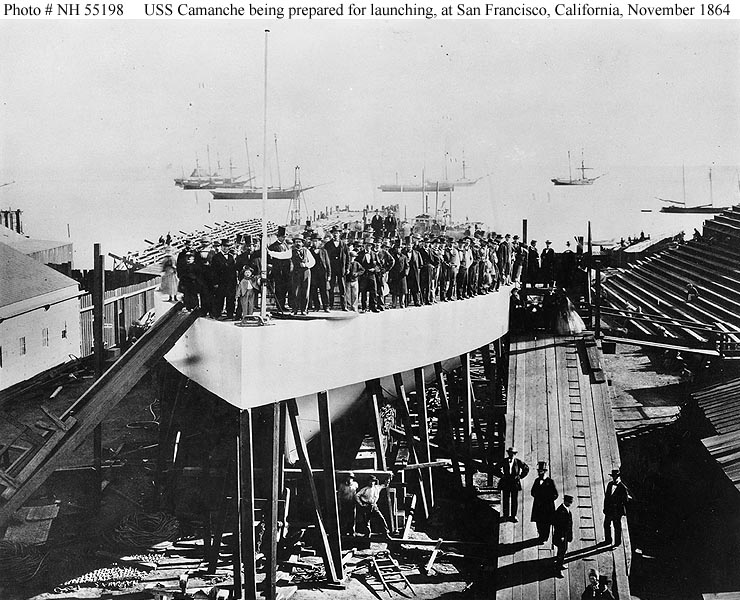 Mark Twain wrote articles in the San Francisco Daily Morning Call newspaper about Ryan's work rebuilding the monitor ship, the USS Camanche - https://www.twainquotes.com/callindex.html - entries for 16 July 1864, 31 July 1864, 23 August 1864, 13 Sept 1864, 09 October 1864. Download this fascinating article (pdf ~5 MB). In a later project on this same ship, Ryan fell ill and died in 1875.

His son, Joseph R Ryan (1848-1904), mine superintendent in Virginia City, Nevada, married Eleanor Wood Augustine (1856-1939) of Wisconsin. They were the parents of my grandmother Margaret Aurelia Ryan (born Virginia City, 1880-1918). Apparently, the boisterously noisy mining town became too much for Eleanor, who relocated to San Francisco, joined by her daughter.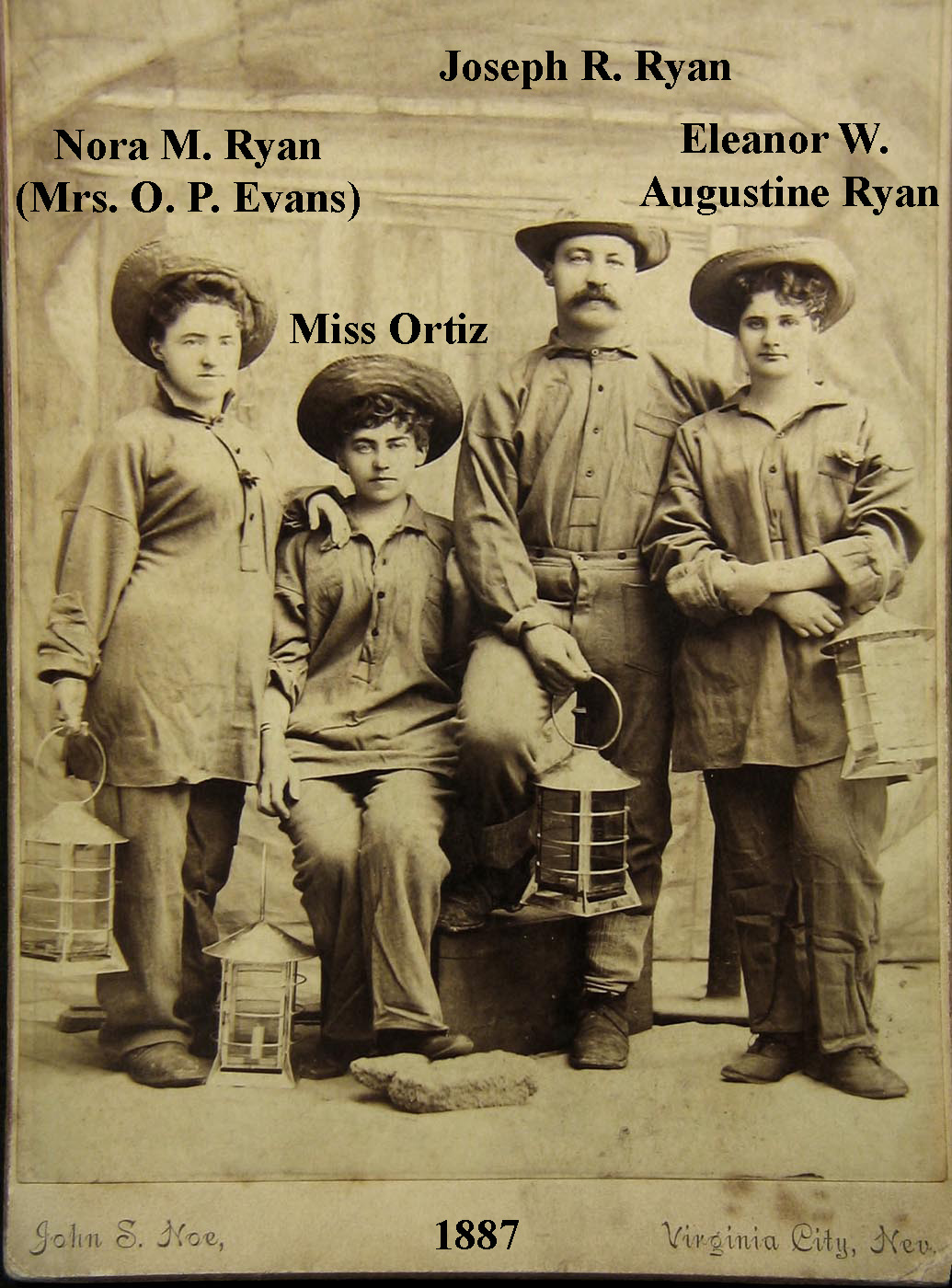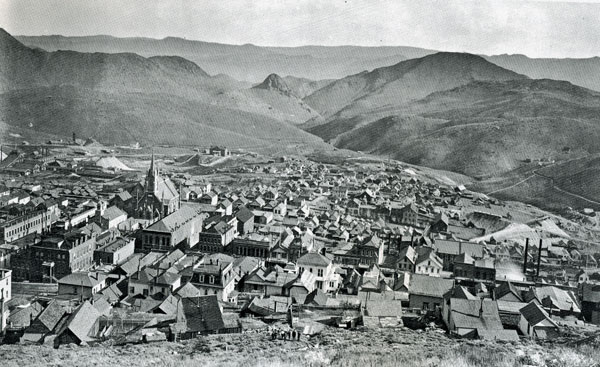 In 1899 Margery Aurelia Ryan married Alfred Cellier (born Neuchatel, 1870-1943), in San Francisco. Joseph R. Ryan was remarried, later in that same year, to Elizabeth Halbert Brooks. Joseph died while attending a national Democratic committee in Missouri in 1904. He was interred in San Francisco, in the grave shared with his father and mother, and other family members. Due to urban growth, the cemetery was relocated, decades later, to Colma.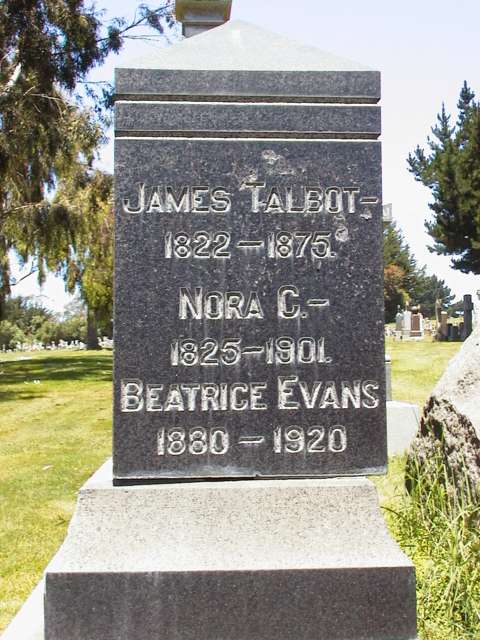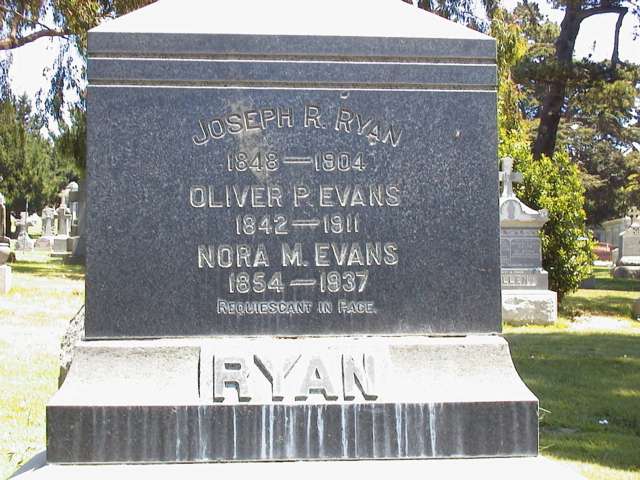 Eleanor remarried twice; in 1898 to Charles Wade Tudor Davies, divorcing in 1900, and about 1908 to James Hyde R. Bowie. She passed away on 29 Sep 1939 in Berkeley.