Our 2012 Visit with our Swiss cousins and friends ...
revised 19 December 2012

Dolores and I enjoyed the opportunity to spend 17 days in Switzerland in early October of 2012. During those days, we were able to visit with a number of cousins and friends. The time went by so quickly!

Our 2012 Swiss visit began with scenic-path arrival by train from Lyon, France into Geneva. This was our very first visit to that international capital. The lakeside and the old town were quite beautiful.
We thoroughly enjoyed a very amazing display of the watchmakers' art in a temporary exhibition at the Patek Philippe Museum, with special focus on the watchmaking family of J. J. Rousseau, as well as the extensive permanent collection of historic, exotic, complex, and beautiful timepieces. The displays held our attention from the daily opening until they locked the doors at day's end. We found no Cellier works in the museum, despite careful examination; these were all very exceptional works.
Alas, back at the hotel that evening, we discovered that street people, directly across the street, were using a restaurant's table shelter canopy as a meeting place, clubroom, and (possibly) drug store. Sleep was impossible in that environment!

After picking up a rental car on Saturday (29 September), we drove on secondary (and tertiary) roads to Petit Cortaillod, settling into the Hôtel le Vaisseau, right on the Neuchâtel lakeshore. That evening, we were met by several friends whom you can see in the photo, and we enjoyed a lively discussion of Swiss history and life. I learned that Sutter, discoverer of California's gold, was a Swiss (thank you, Marcel). It was such fun to hear of Antoine Wasserfallen's tales of teaching architecture in Kazakastan! Antoine had helped me, a decade ago, to find photographs of my grandfather and his sister, held in the Borel collection at the Moulin of Bevaix (https://www.aristoloche.ch/ , https://moulin-bevaix.ch/), curated by Alphonse Henry. (Throughout this page, click for larger photos.)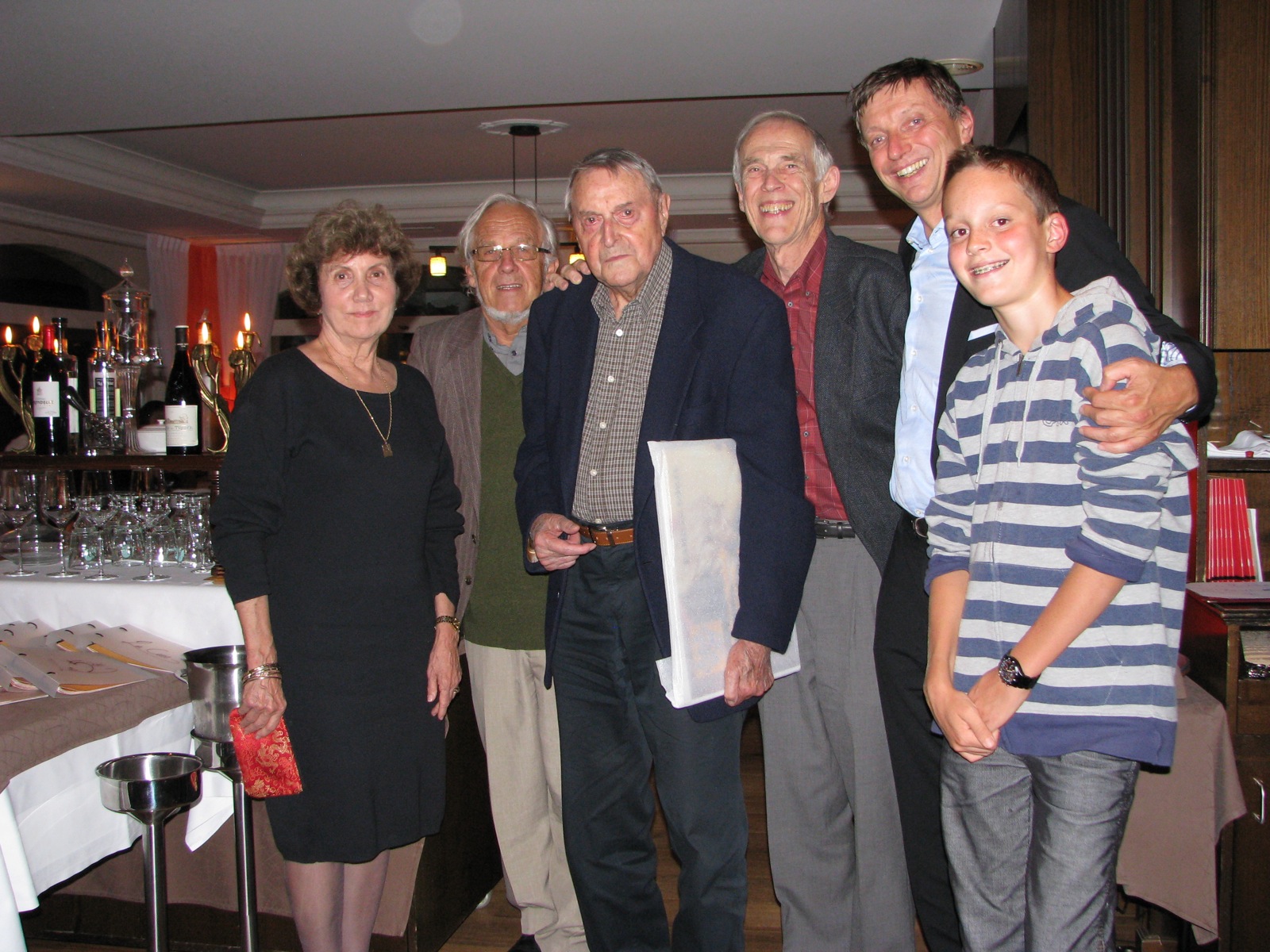 2012 09 29 - Cortaillod - Dolores Cellier, Marcel Garin, Alphonse Henry, Alfred Cellier, Antoine and Bénédict Wasserfallen


On Sunday, Dolores and I drove the short distance to Bevaix where we picked up Nicolas Junod. Nick is our closest YDNA match among our cluster; and François has discovered the connections of Junod preceeding Cellier, back in the 1400s.
Nick guided us on a fun expedition to the Brocante fair, in the ancient village of Le Landeron. We enjoyed the spectacle while resisting adding weight to our luggage! Nick then guided us to Nods, where with help from nice residents, we identified the farm house that once was the Cellier residence.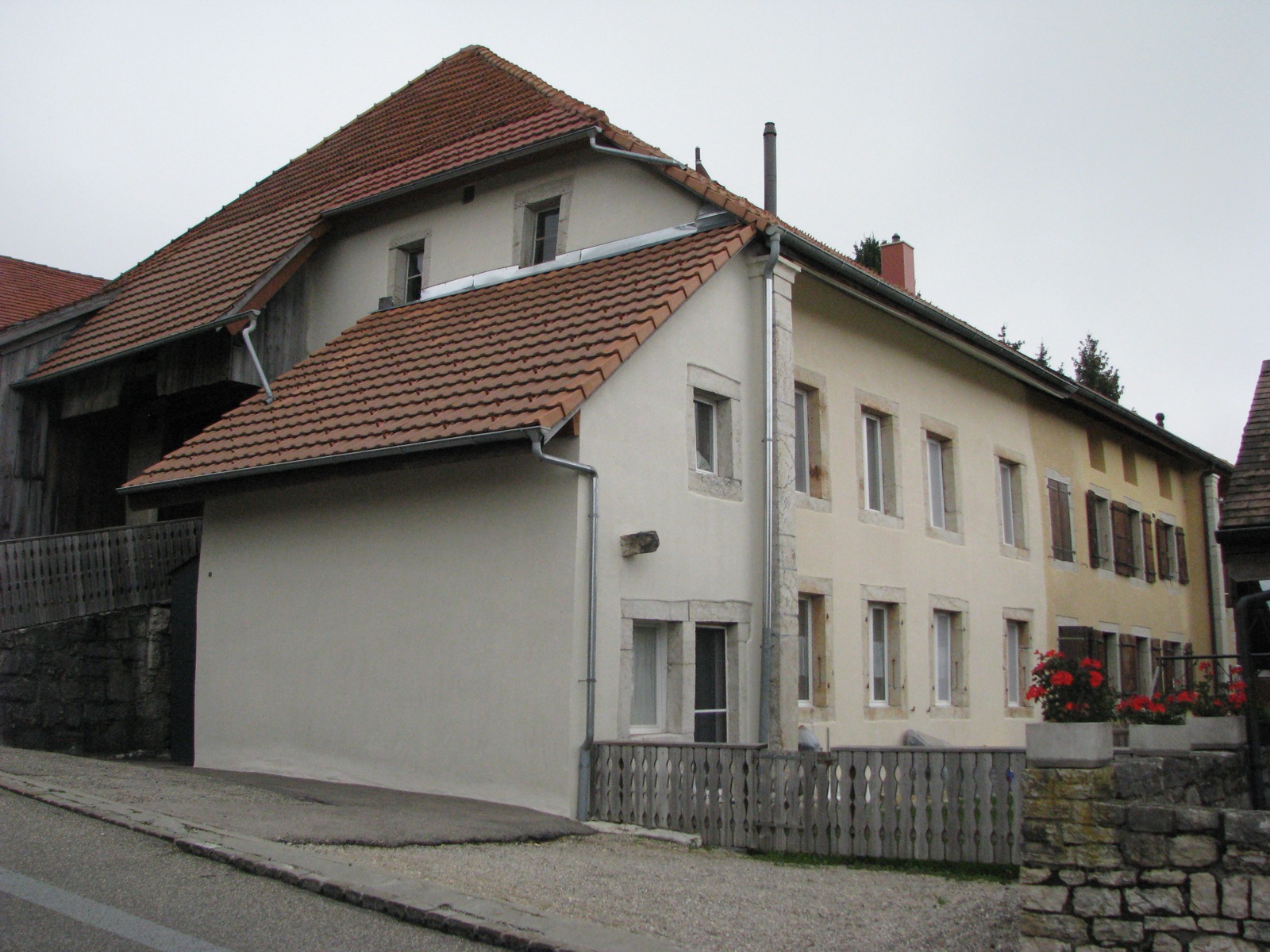 2012 09 30 - Nods - former Cellier house.jpg


We returned to Bevaix for a nice dinner with the entire personable Junod family, including their media production whiz.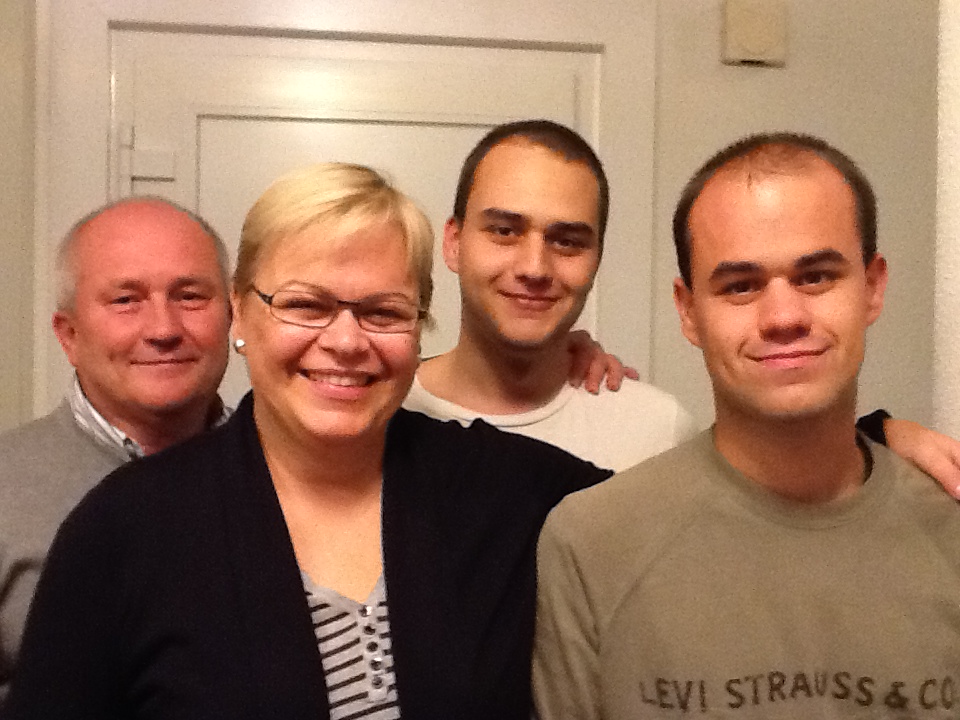 2012 09 30 - Bevaix - Nicolas, Johanna, Patrick, and Michael Junod


On the following day, Dolores and I drove up the mountain through La Chaux-de-Fonds, then a few km northward to the small village of La Ferrière, which despite proximity to the afore-mentioned Neuchâtel city (birthplace of François), is part of the Jura Bernois canton.
It was quite probably in La Ferrière that my ancestors began their clock-making; and this was the birthplace of Victor Cellier, great-grandfather of my grandfather. In turn his maternal grandfather was the naturalist Abraham Gagnebin.
(more about them at https://cellier.org/Cellier_Genealogy/Cellier_Genealogy.html)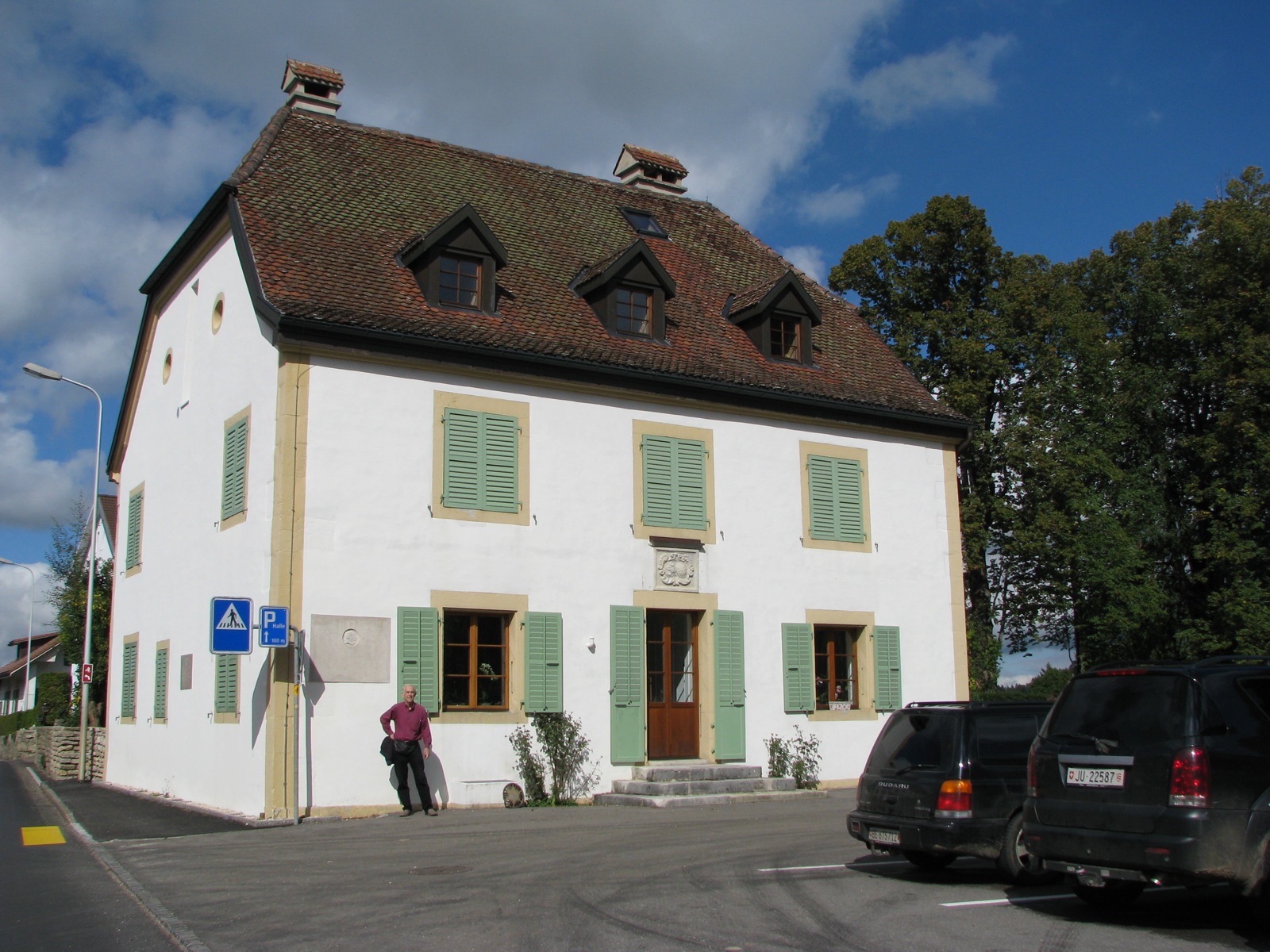 2012 10 01 004 - La Ferriere - Gagnebin house


Unfortunately, the house and the village offices were closed at the time of our visit, so we were unable to do any research there.
Abraham Gagnebin and his brother Daniel are remembered on a nice plaque on the house ...


2012 10 01 003 - La Ferriere - Gagnebin Plaque


... while lovely family crests are displayed above the door.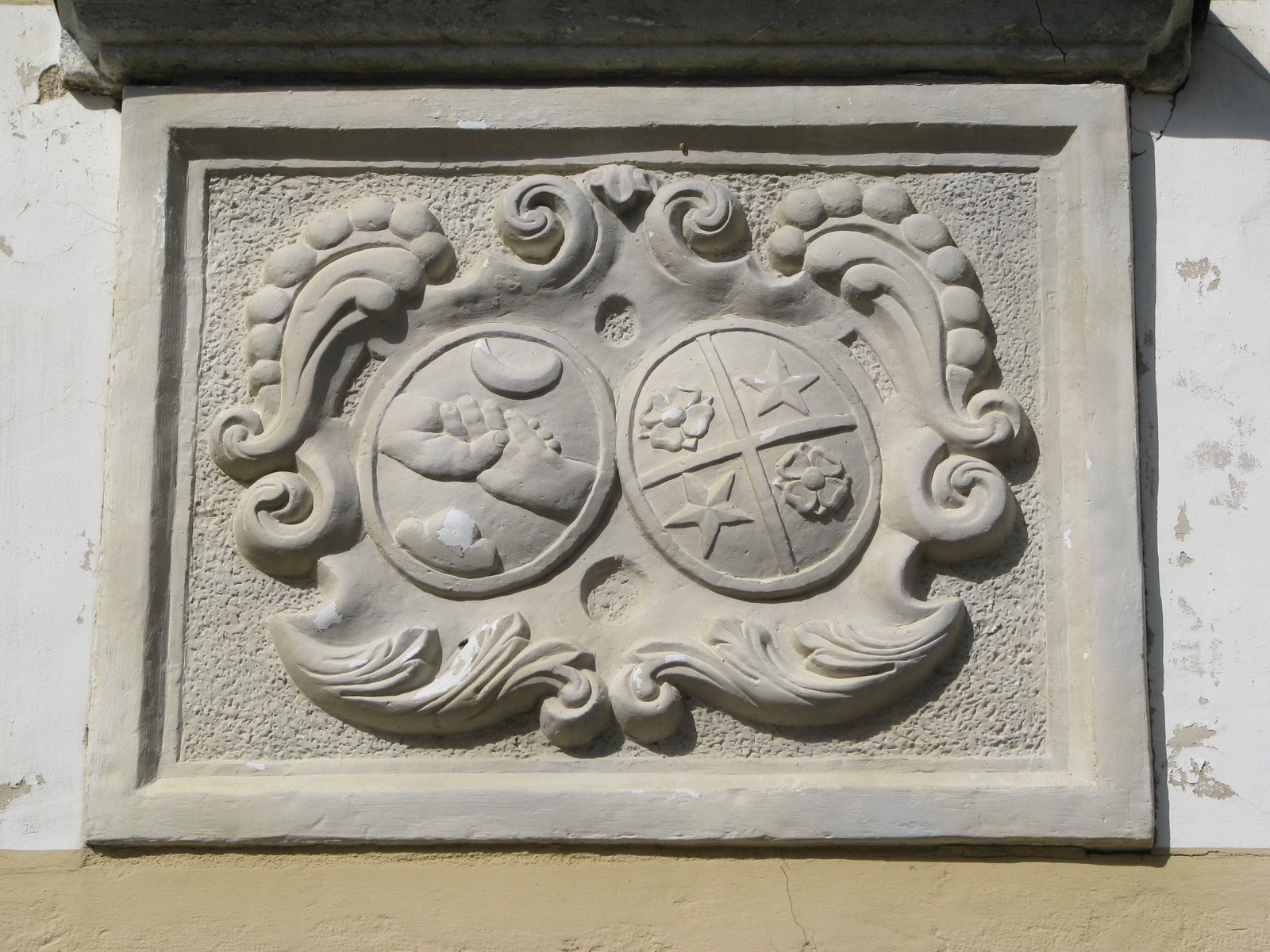 2012 10 01 005 - La Ferriere - Gagnebin Armorial


Next stop, Neuchâtel - birthplace in 1870 of my grandfather Alfred, and of his siblings. The family lived at rue Coq d'Inde 2, which today houses the boulangerie next to the central market square. I always love going there! In the day, the building was owned by great-great-grandfather Olivier Petitpierre. As the family expanded (Alfred and Eugene, twins, suddenly total 3 children!), the family moved to larger quarters, at Faubourg St. Jean 3 (now Sablons, 18).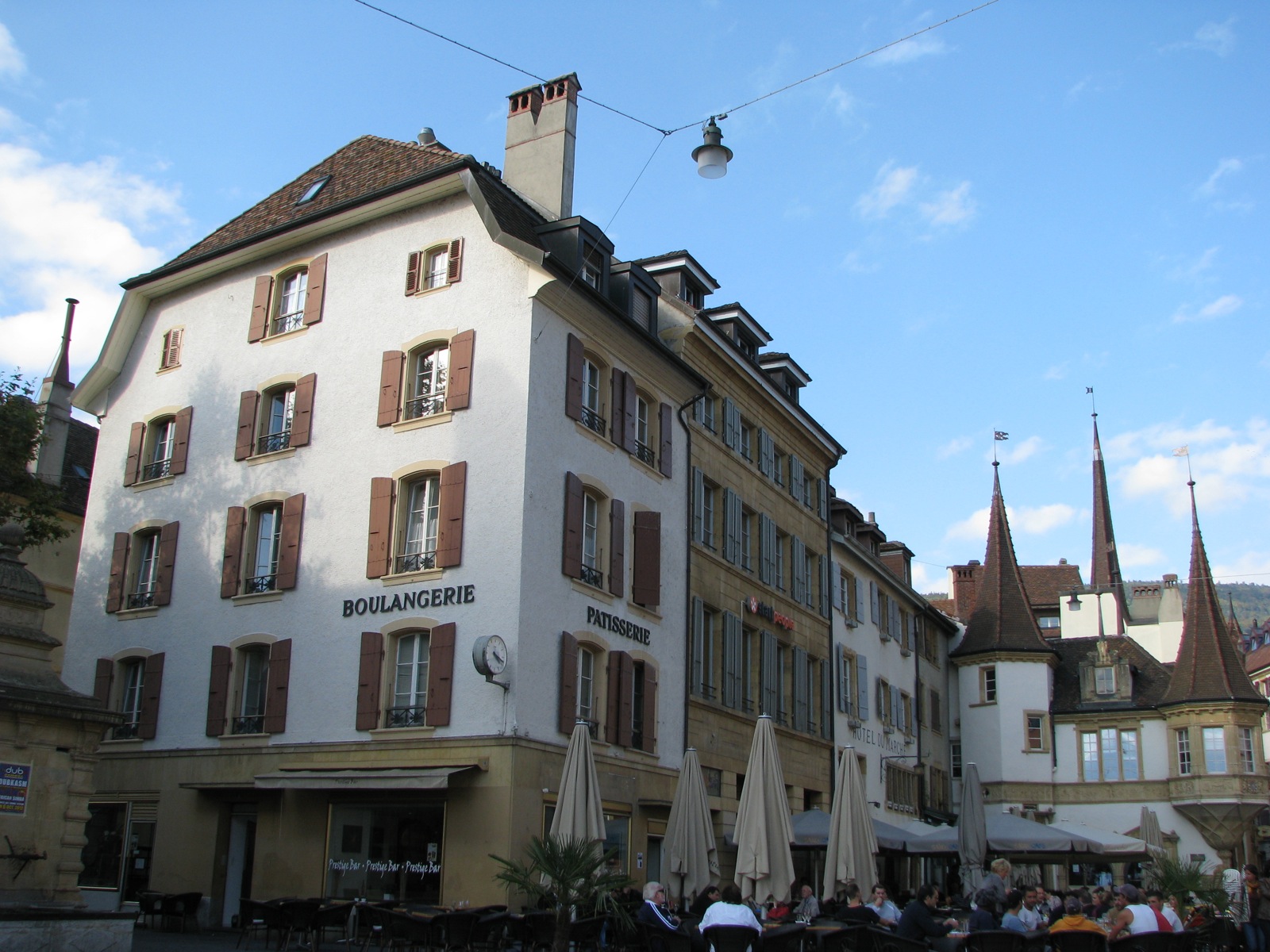 2012 10 01 024 Neuchatel - rue Coq d'Inde 2


Here is the address marker above the doorway. Perhaps one day I will respond to the urge to enter and explore ...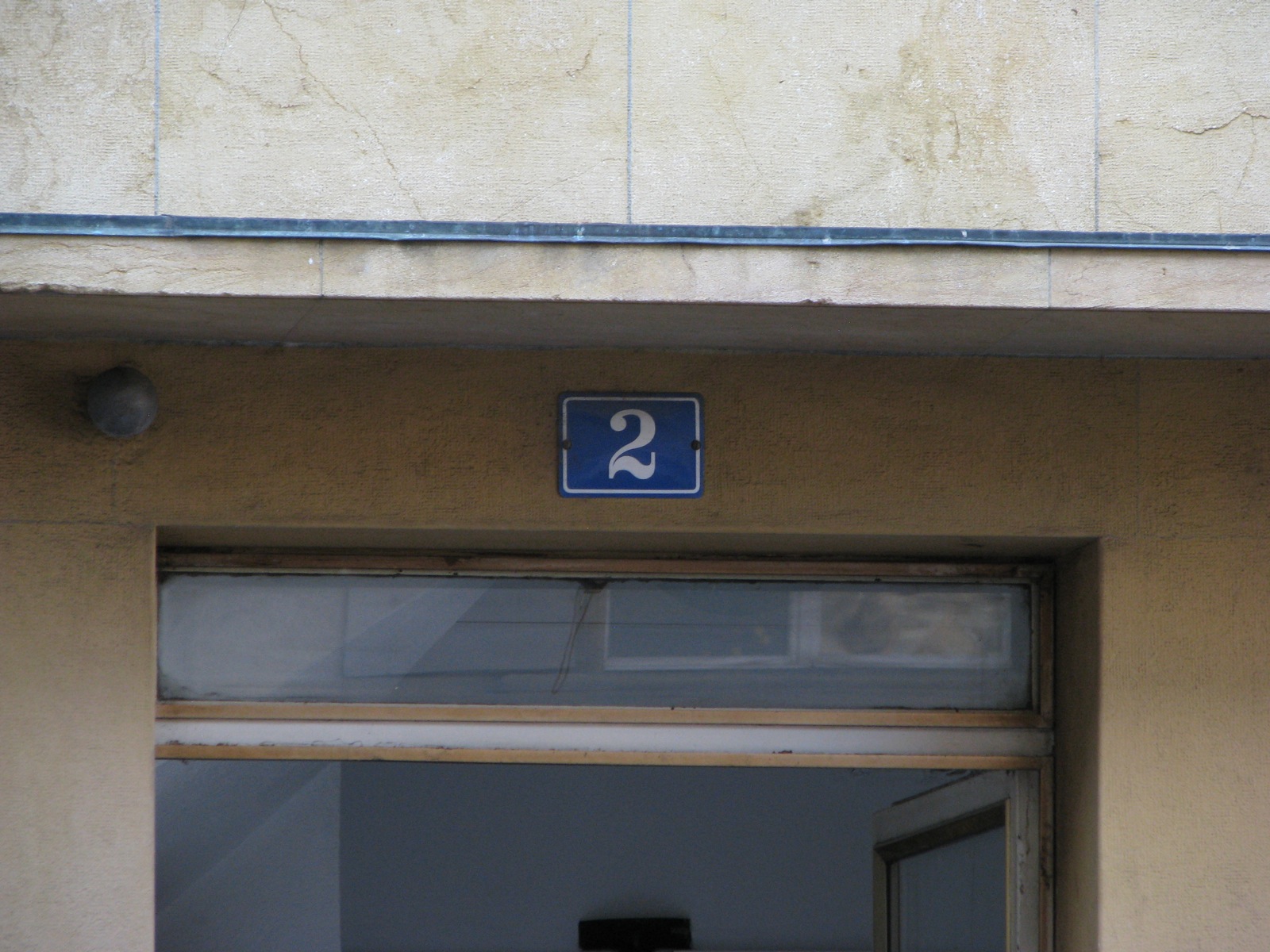 2012 10 01 022 Neuchatel - rue Coq d'Inde no.2


We lodged in La Neuveville, at the Hôtel Garni Villa Carmen - built originally as a girl's boarding school. Just a short stroll to the shore and to the village center, where we joined Théo and Mariette Moeckli-Pelet for a nice lunch. They gave us a copy of this Bauman book, which convincingly makes a case that medieval lakeside village designs were rooted in somewhat standardized layouts, with several parallel streets aligned for drainage to the lake.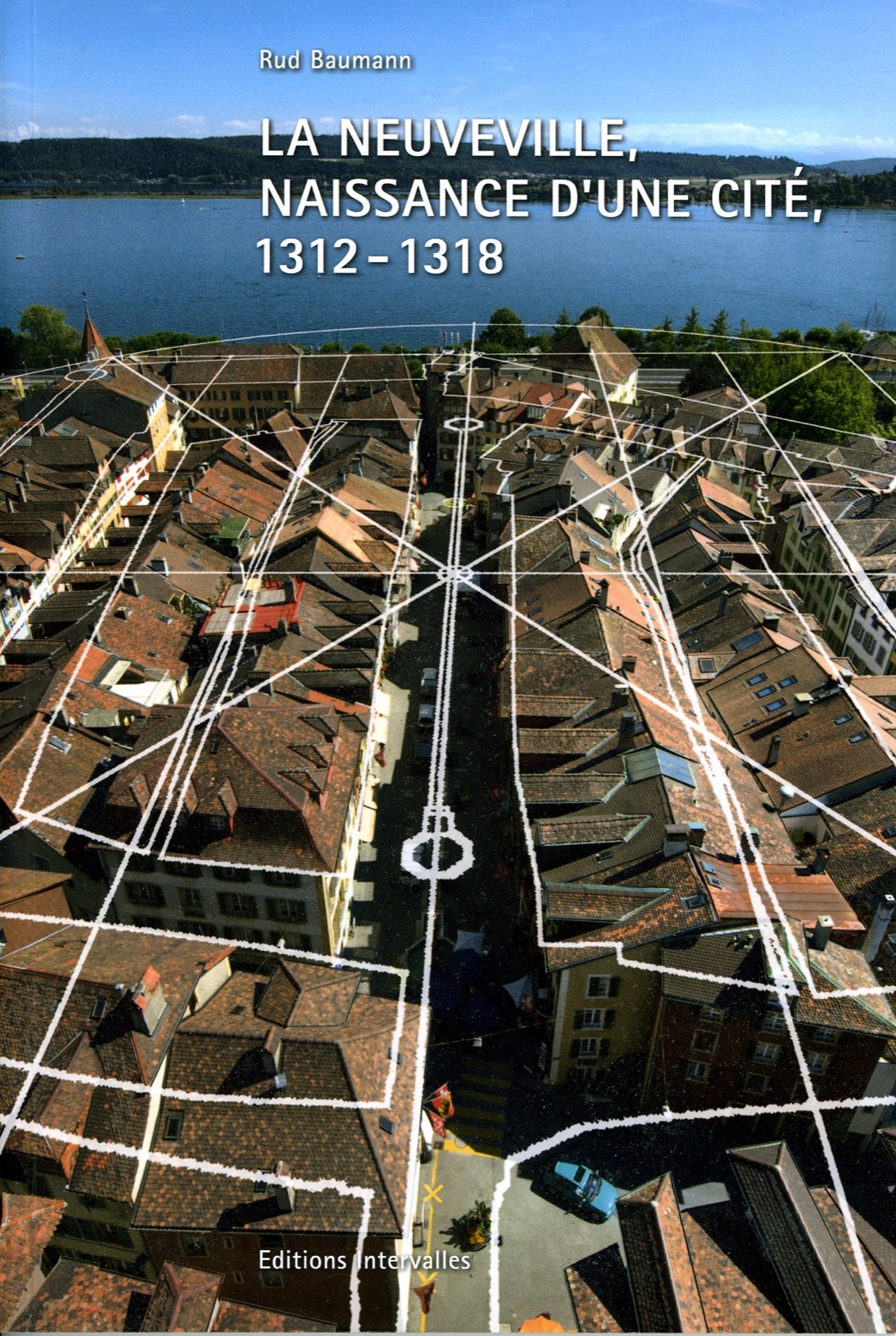 2012 10 02 000 La Neuveville, Naissance d'une Cité, 1312-1318 - gift from Mariette & Theo Moeckli-Pelet


After lunch, I visited the Blanche Église, just a block from the hotel. Among the burial markers (that include some beautiful sculptural art), many host familiar names of La Neuveville history.
They include those of Emma Moeckli Cellier (Théo's mother, born Cellier, a cousin in François' Cellier branch), and perhaps the last Cellier to reside in La Neuveville; and of her husband Maurice Moeckli Cellier, mayor in the late 1930s (and father of Théo), and of Pierre who passed away in April.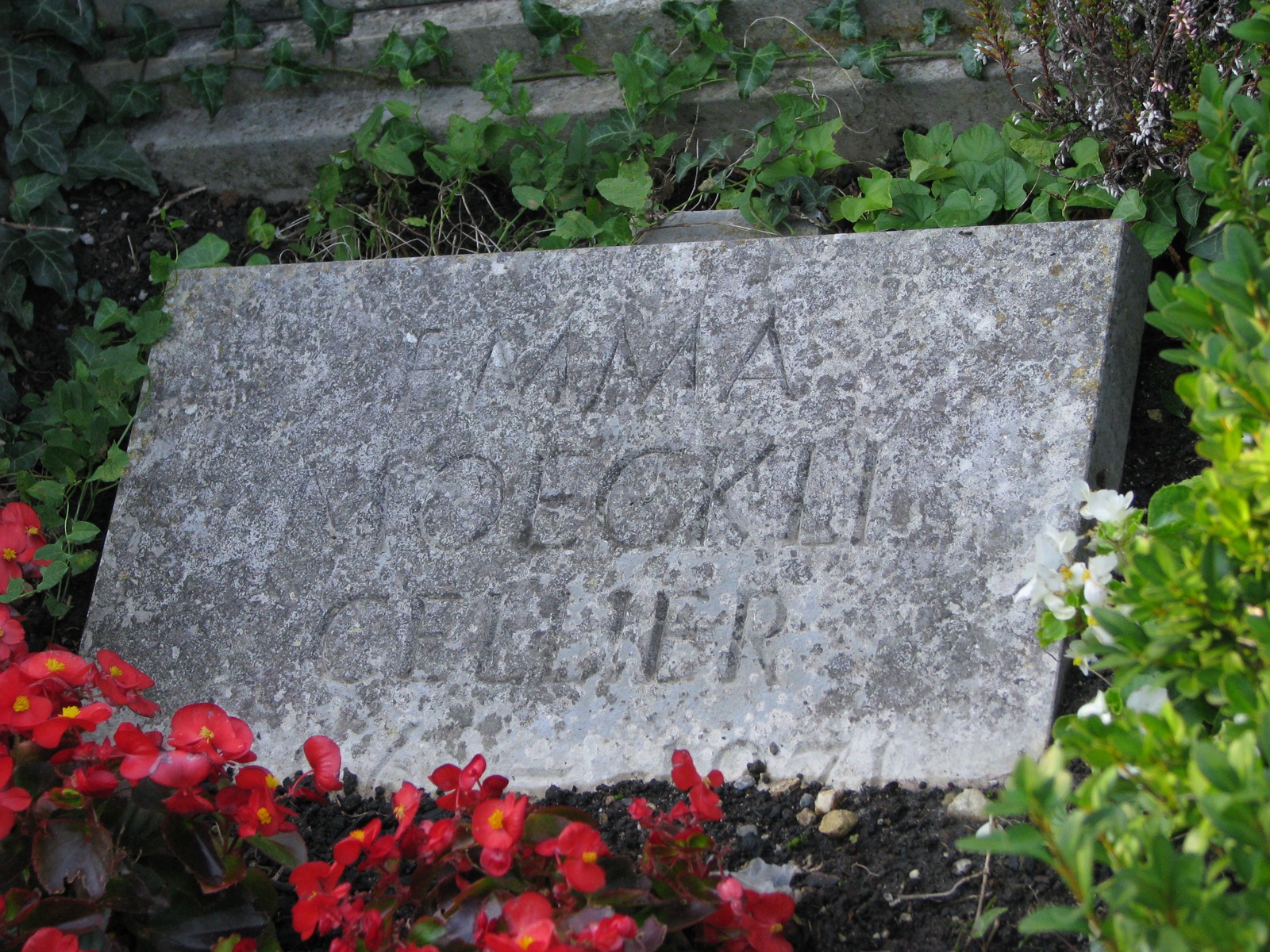 2012 10 02 010 La Neuveville - Emma Moeckli Cellier grave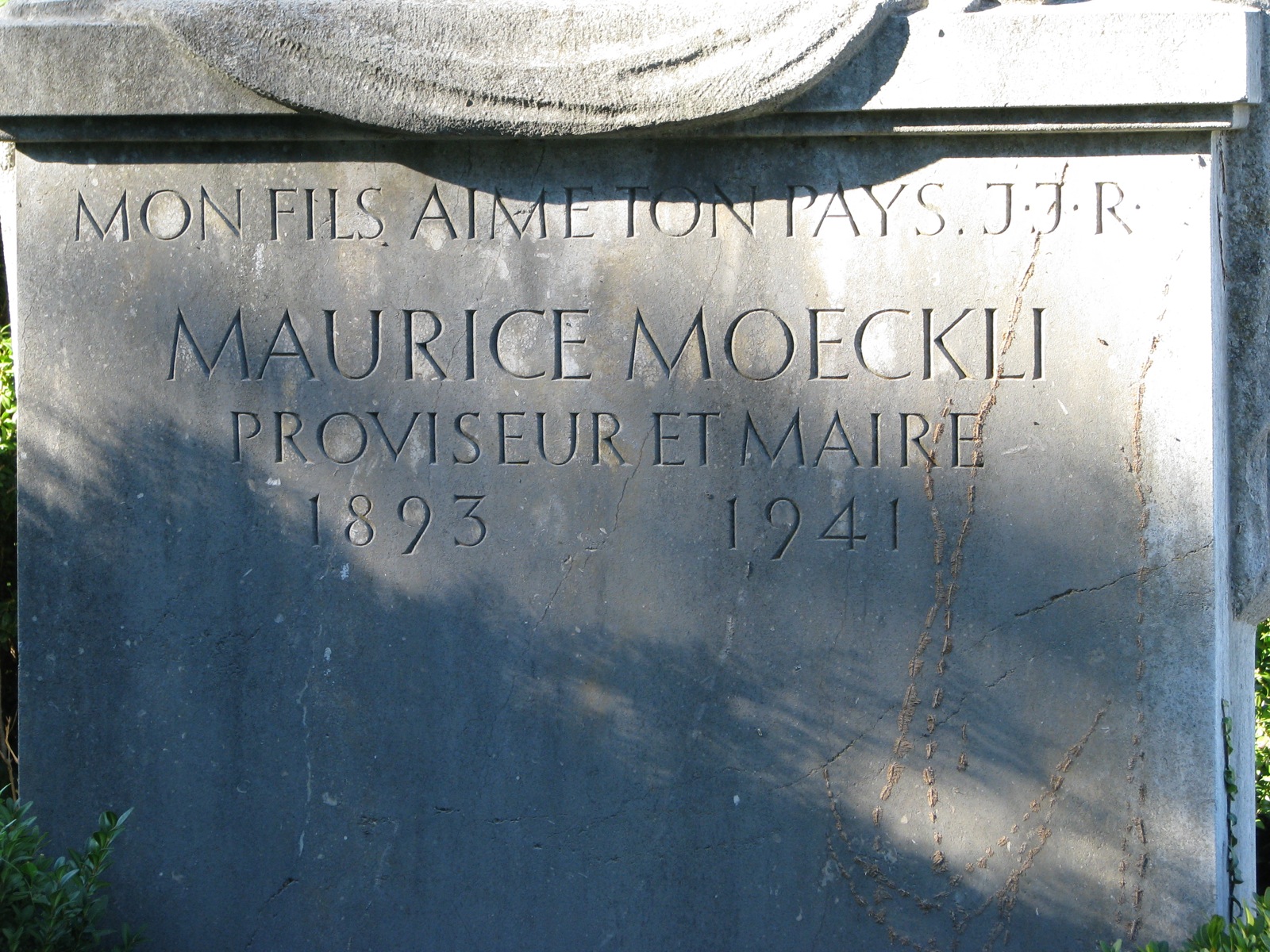 2012 10 02 008 La Neuveville - Maurice Moeckli grave


We had hoped to have additional meetings in La Neuveville, but this did not work out. Perhaps next time?

We travelled on to Lausanne, where we settled into the Hôtel Angleterre. Cousin Fernando ("Nano", great-grandson of Eugene, the twin brother of my grandfather) tells me that the hotel was a Bovet family property at the turn of the century and early 1900s. My great-grandmother passed away while residing in the pictured building, which is of classic design.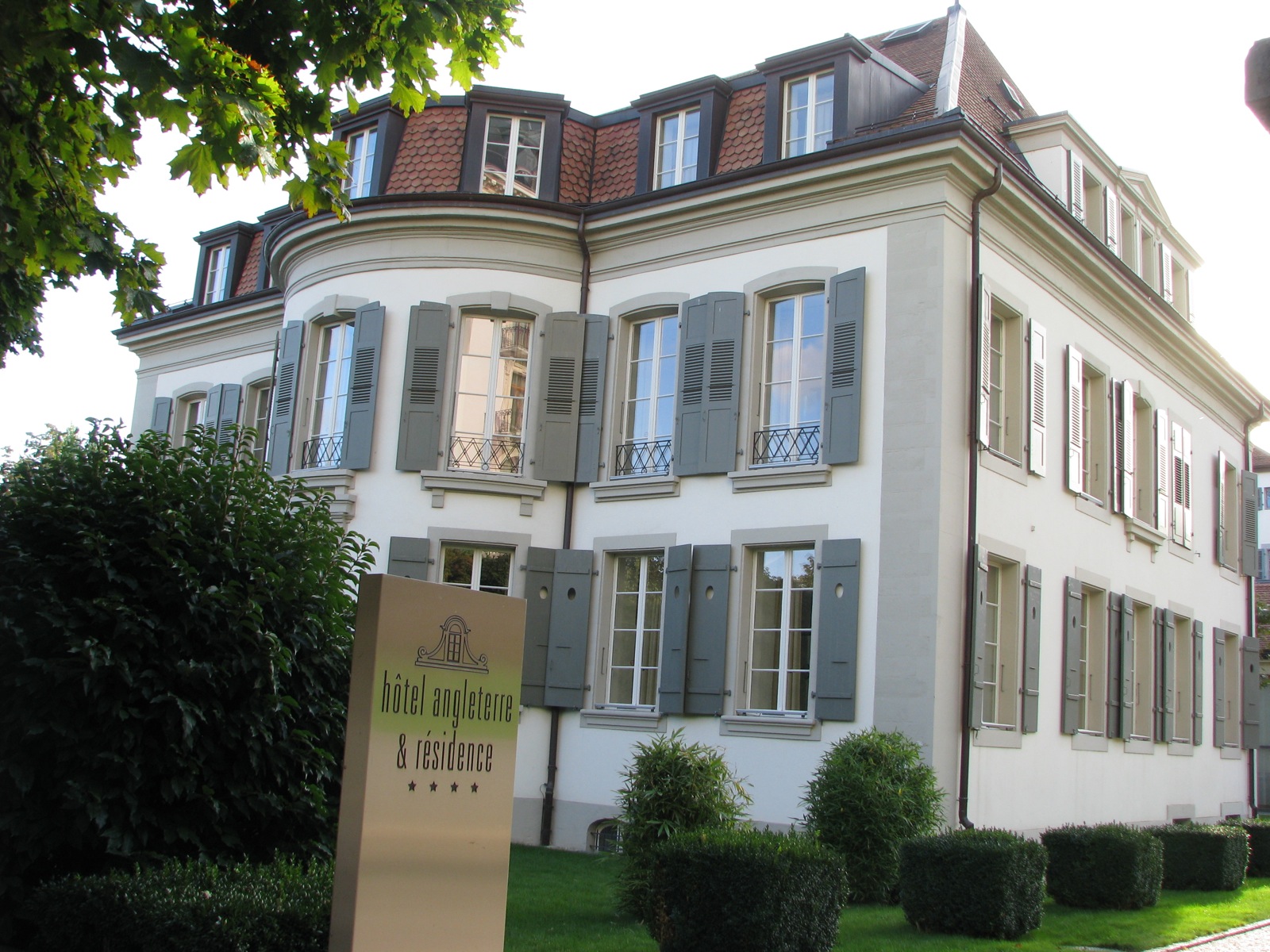 2012 10 03 027 - Lausanne - Hotel Angleterre, Bovet house


Fernando and his sister Isa met us at the hotel, and we drove to the vicinity of Fribourg, seeing a lot of the beautiful countryside on the way. At Villars-sur-Glâne, Isa's new apartment presents a delightful top-floor panoramic view.



2012 10 04 000 - Villars-sur-Glâne panorama

We dined happily with wine and traditional raclette, and talked for hours. Nano told us of his London apartment, perhaps one day we shall visit him there.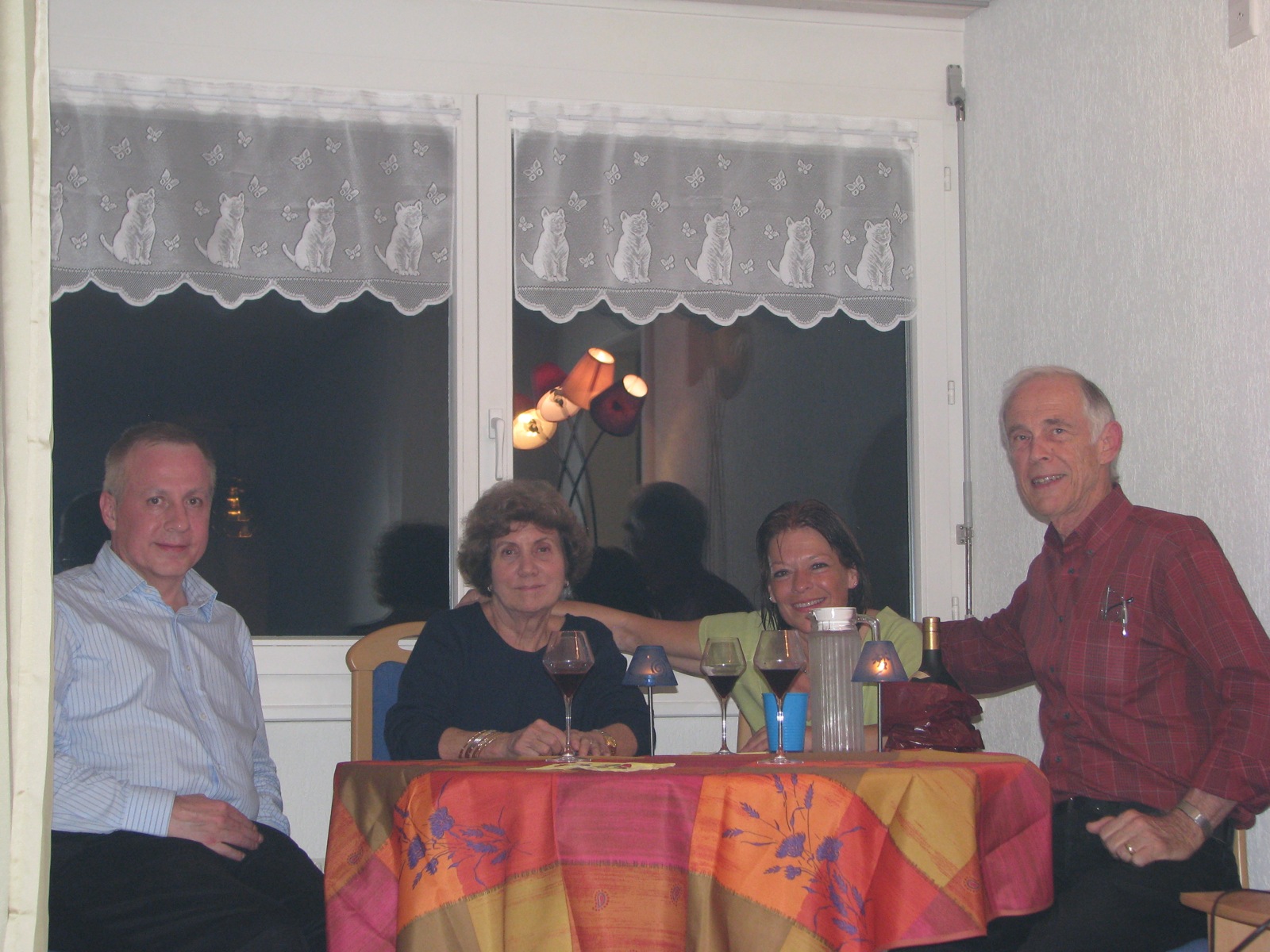 2012 10 04 009 - Villars-sur-Glâne - Fernando, Dolores, Isa, Al


We next explored the lovely community of Pully, just east of Lausanne, to find "La Muette", once home to Swiss writer C.F. Ramuz, my great-uncle by marriage to Marie Cécile (sister of grandfather Alfred). I had hoped to meet their daughter Marianne Olivieri, but sadly, she had passed away this August - a month shy of age 99.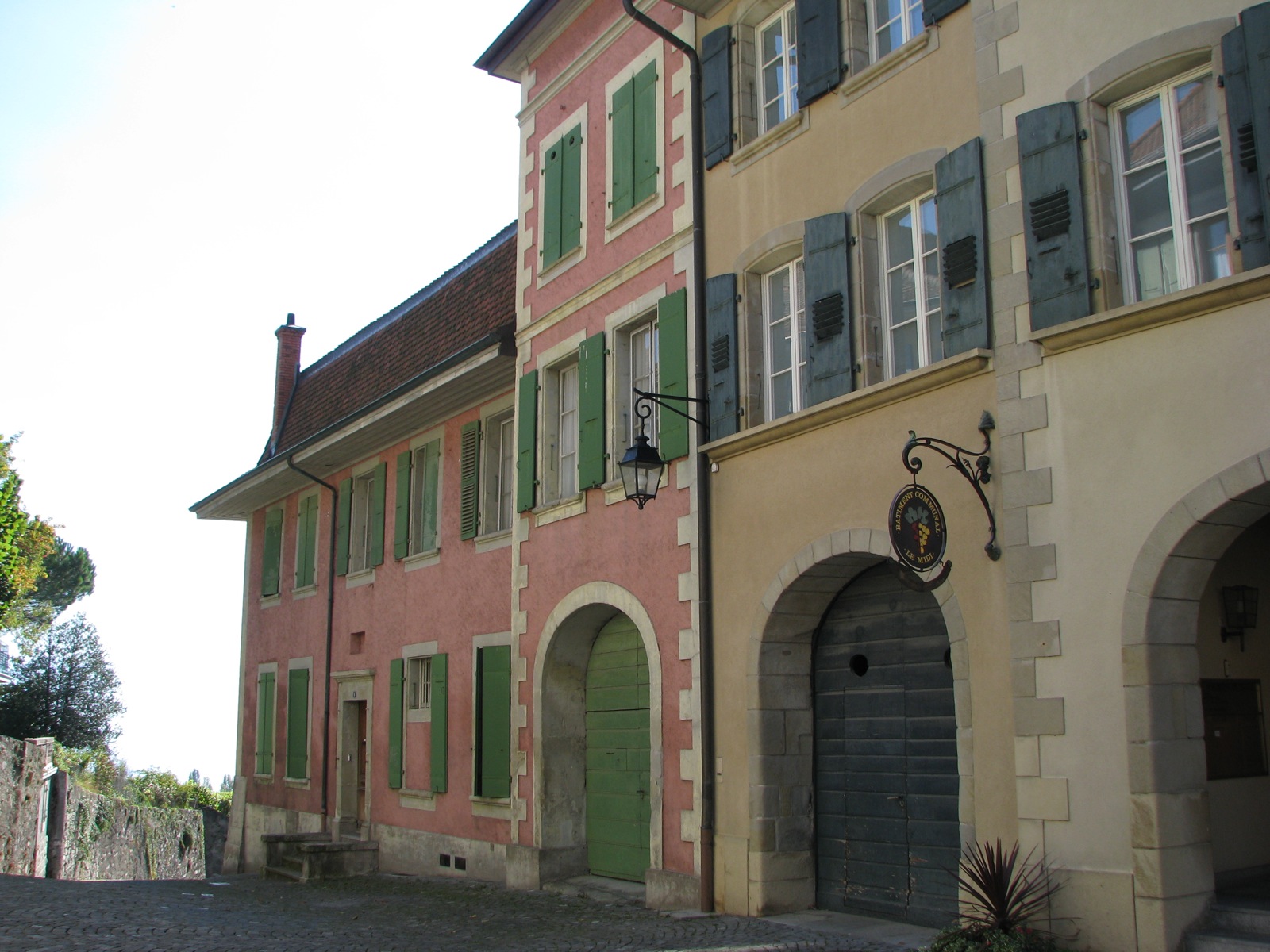 2012 10 05 001 - Pully - Ramuz home La Muette

"La Muette" is the red building; next door is the arts museum.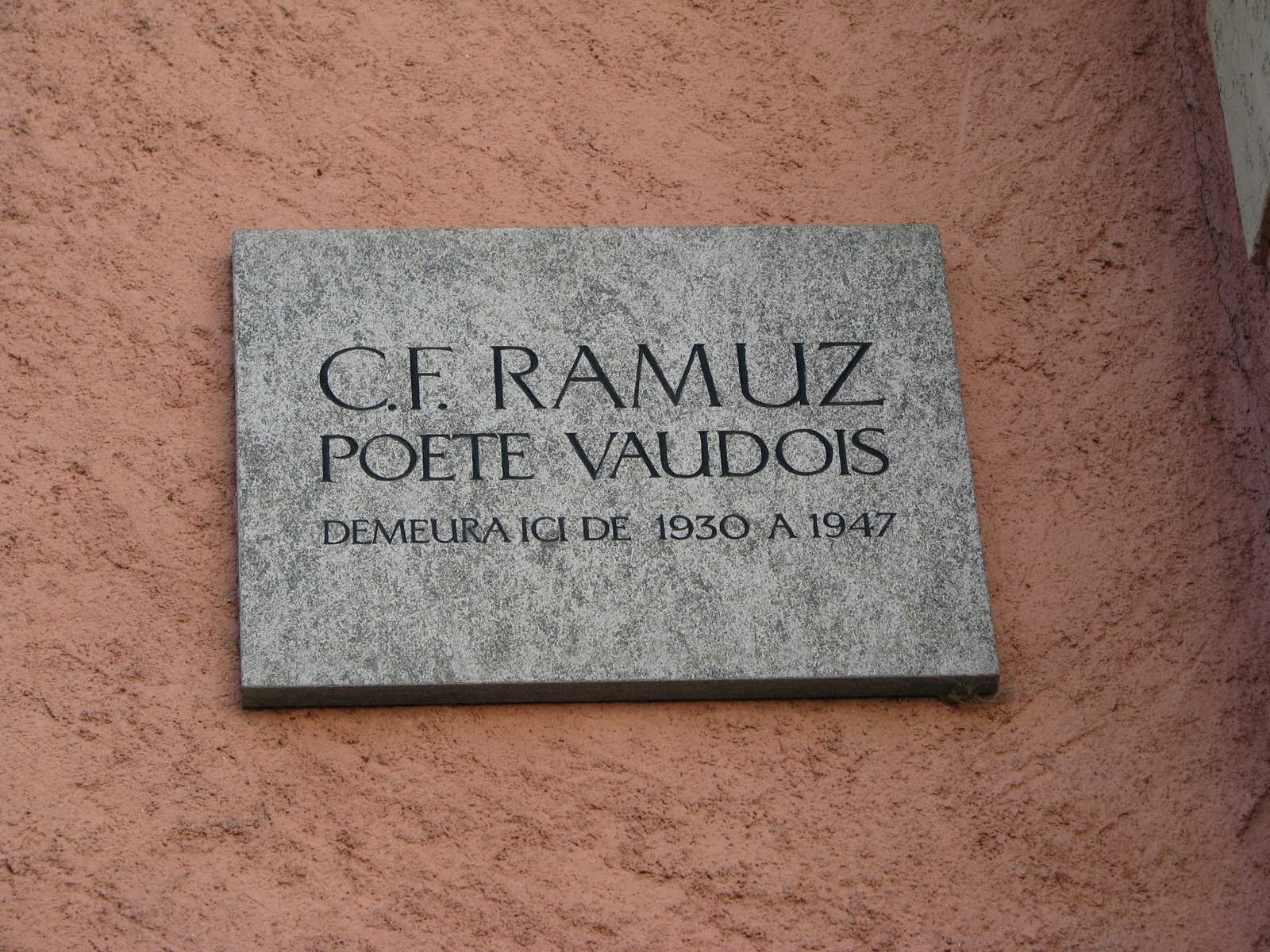 2012 10 05 010 - Pully - Ramuz plaque


We checked in to the Auberge du Raisin inn in Cully, still on the shore of Lac Leman. From here we explored the vineyards and nearby Vevey, where we enjoyed a sunny brocante sale near the picturesque old town, and we could not resist purchasing an old brass candelabra. On Saturday evening we joined friends and family of Alexandre Cellier for his group's "latino celtic" concert at restaurant Le Signal in Grandvaux. Alexandre is a son of Marcel Cellier, well-known Swiss musician, descended from the Nods branch of Cellier.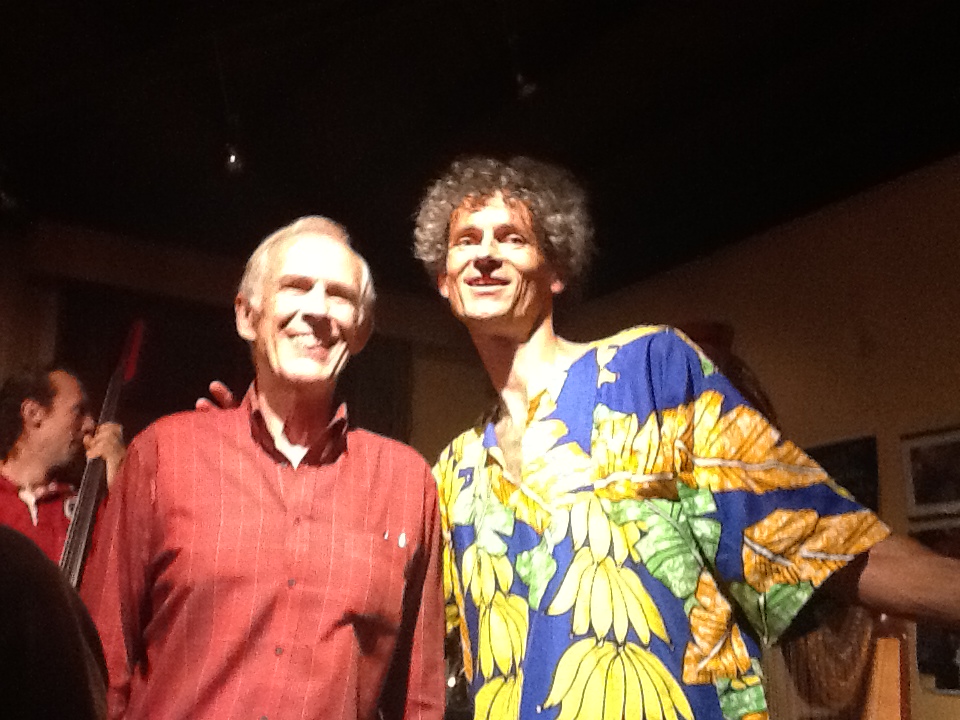 2012 10 06 068 - Alfred & Alexandre Cellier

What an amazing array of instruments this tall and happy man plays! We met such nice people there that evening while enjoying a fine dinner while listening to, and watching, the band.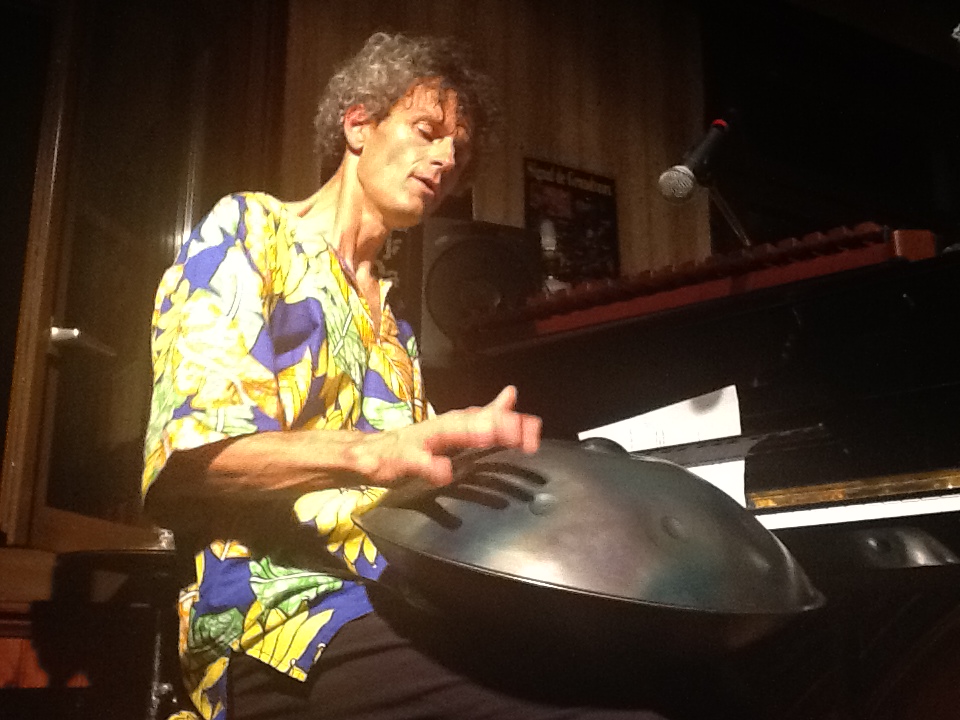 2012 10 06 071 - Alexandre Cellier in Concert

Unfortunately, my attempt to use the iPad camera did not work well in the low lighting of the restaurant.
The next day, we went up the vineyard slopes to the home of Marcel and Catherine Cellier in Lavaux. Such a beautiful setting, surrounded by flowers and vegetables!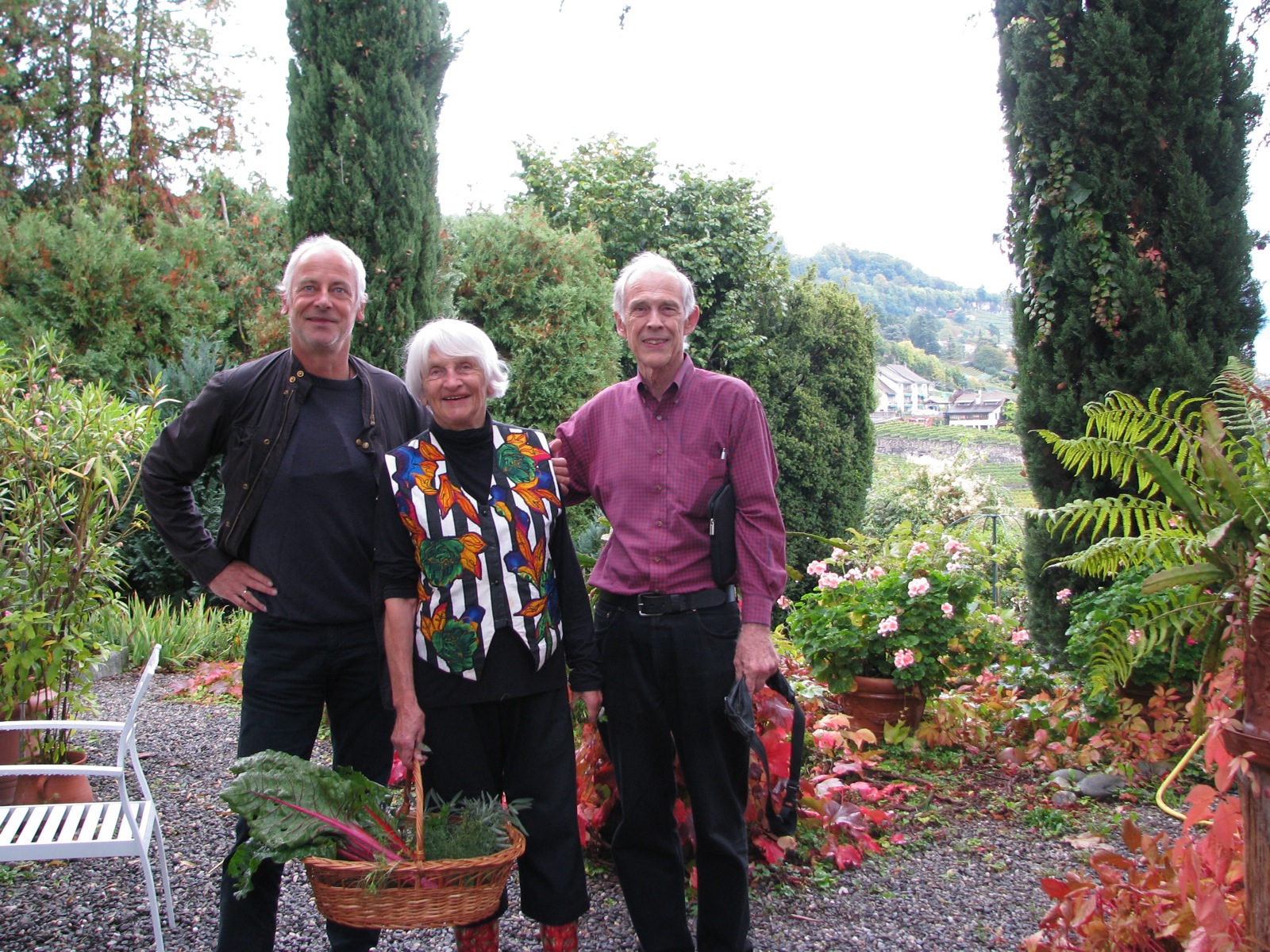 2012 10 07 006 - Lavaux - Claude, Catherine, Alfred

We saw Marcel's Grammy on the piano ...
Unfortunately, I failed to get a good photo of Marcel.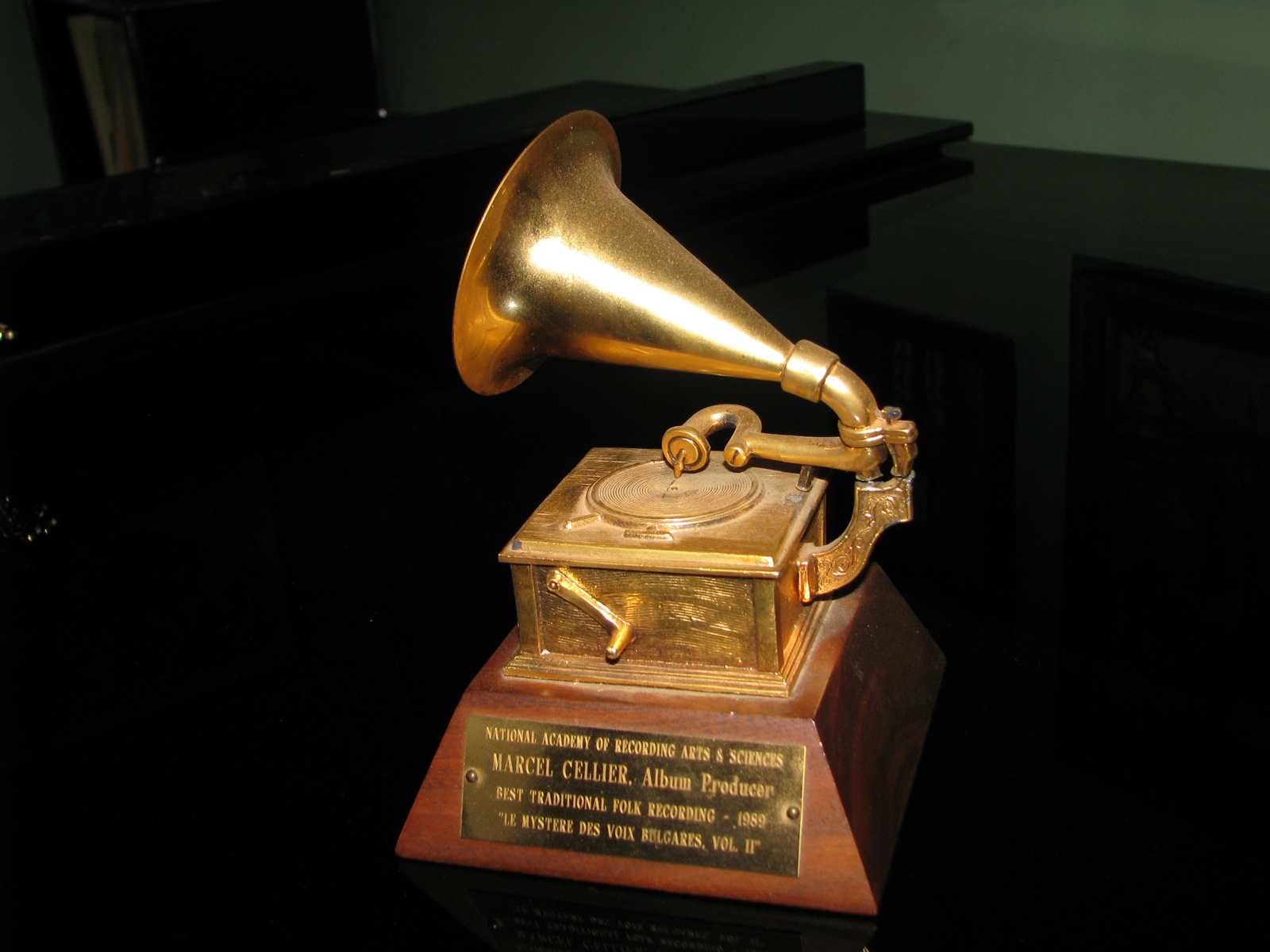 2012 10 07 008 - Lavaux - Marcel Cellier 1989 Grammy

Their son Claude took us all to his daughter's home near Montreux, where she hosted a feast in the cavernous grand hall of the old house.


2012 10 07 010 - Montreux -feast


Bern was our next stop; however, I planned poorly in having us there on Monday, when museums and public offices were closed. The old town was fun to walk through, with its' grand animated clock, and a large number of colorful banneret-style fountains.


A rainy drive across Switzerland took us to Zurich, where we traded the rental car for a train ride southward to Einsiedeln. There we learned that our hotel had suffered a plumbing emergency, so that many rooms were uninhabitable. But not to worry, the management relocated us a few doors away. One might guess the age of these facilities by the presence of a rotary DIAL telephone, which refused all efforts to connect to an outside line.
We met cousin François, who took us on a guided tour of the Abbey, including the amazing library filled with ancient volumes.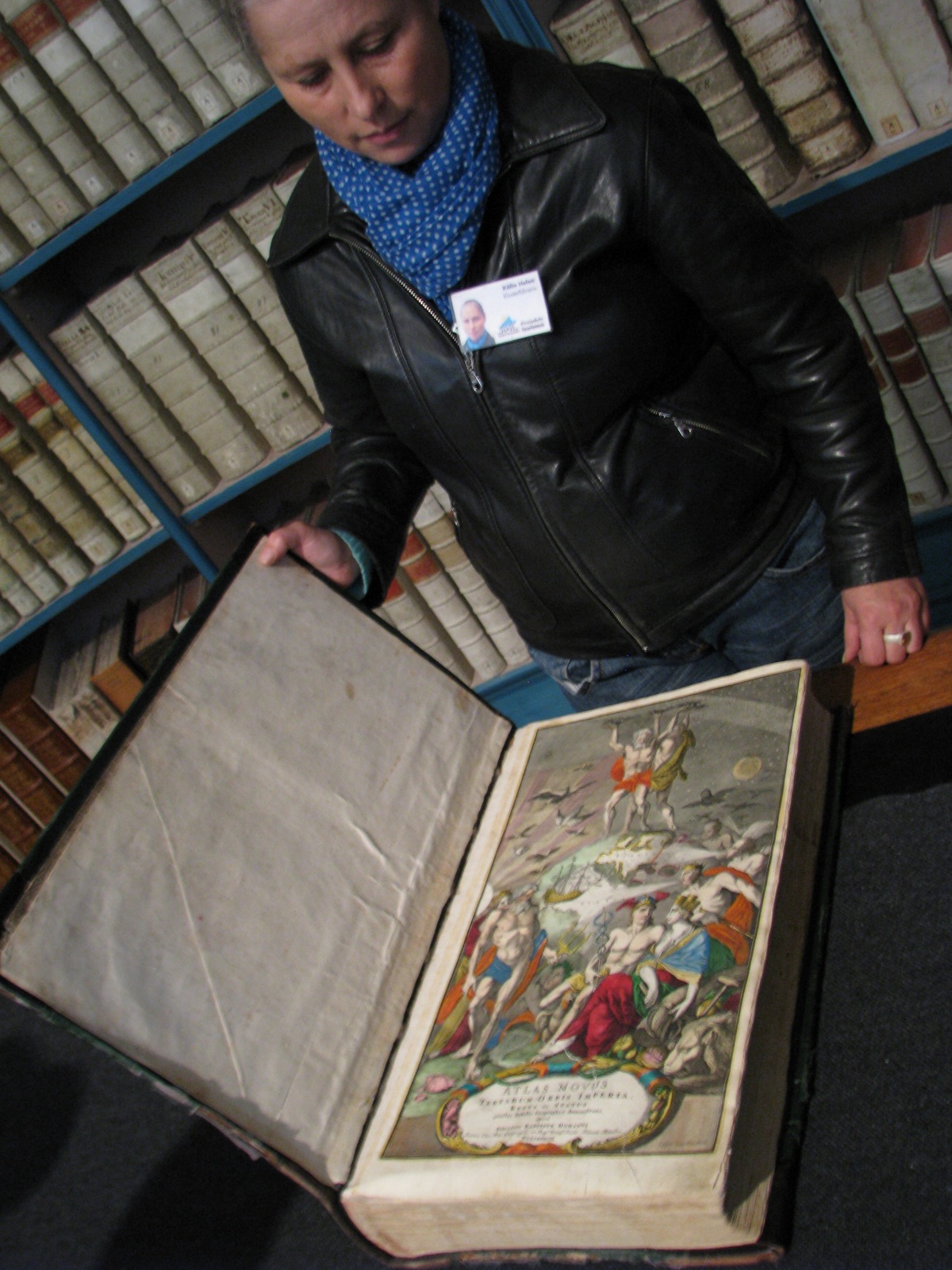 2012 10 10 012 - Einsiedeln - ancient illustrated book in the Abbey Library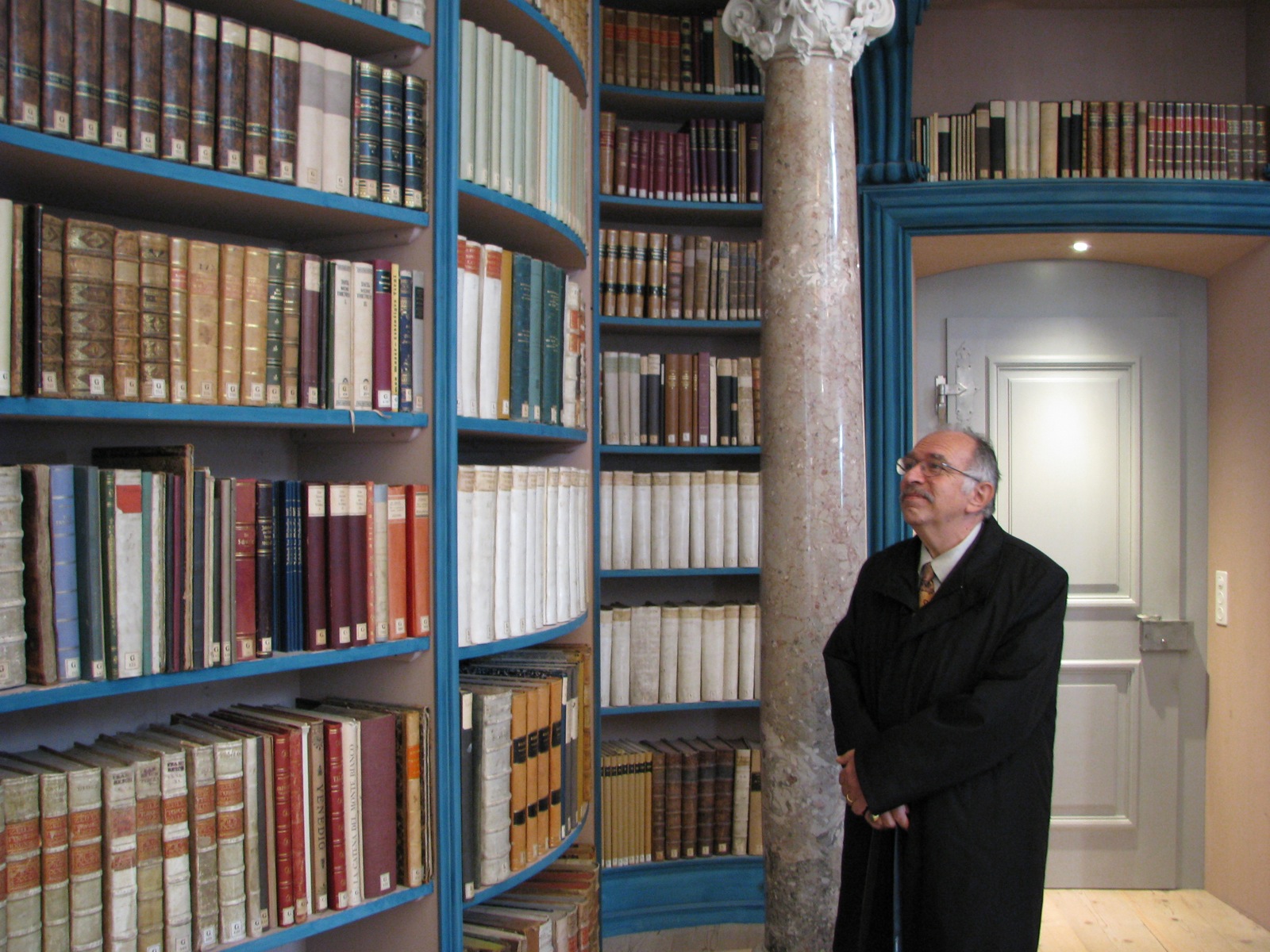 2012 10 10 013 - Einsiedeln - François in the Abbey Library

François cooked a delicious dinner for us at their apartment.

On the following day, Ursula and François drove us into the mountainous region nearby, where we encountered roads blocked for repair, and then on twisty narrow unpaved roads in dense fog, all of which Ursula navigated with aplomb.
But soon, we were able to see the spectacular countryside, with views such as this vilage.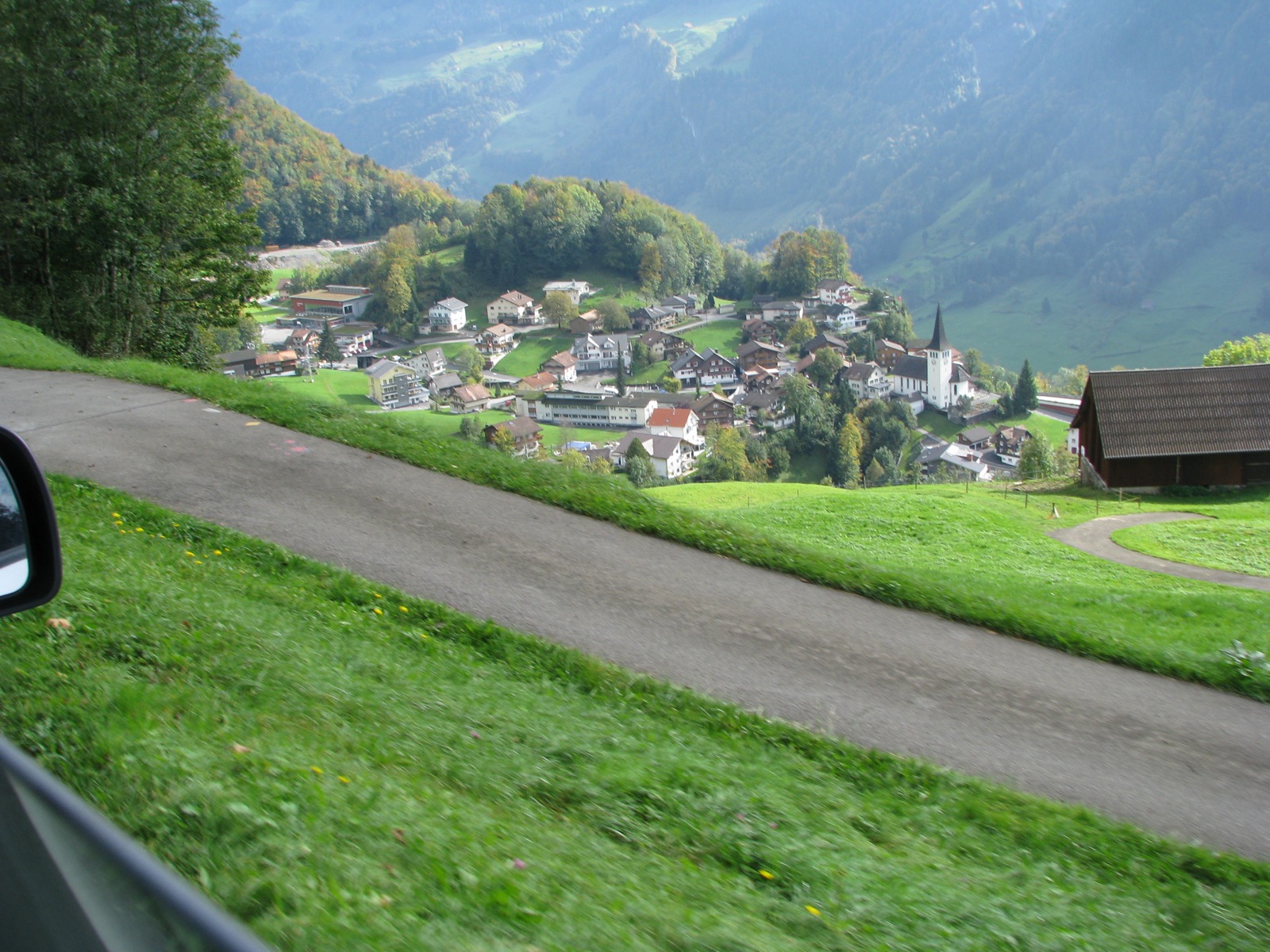 2012 10 11 006 - Schwyz - village

Our journey took us to the museum in Schwyz, which houses the original documents of incorporation and other important historic artifacts.

2012 10 11 012 - Schwyz - history


After a stop at the scenic lakefront of Brunnen, we drove to Morgarten to see the memorial to the 1315 victory of a small group of brave Swiss over the thousands of invading cavalry.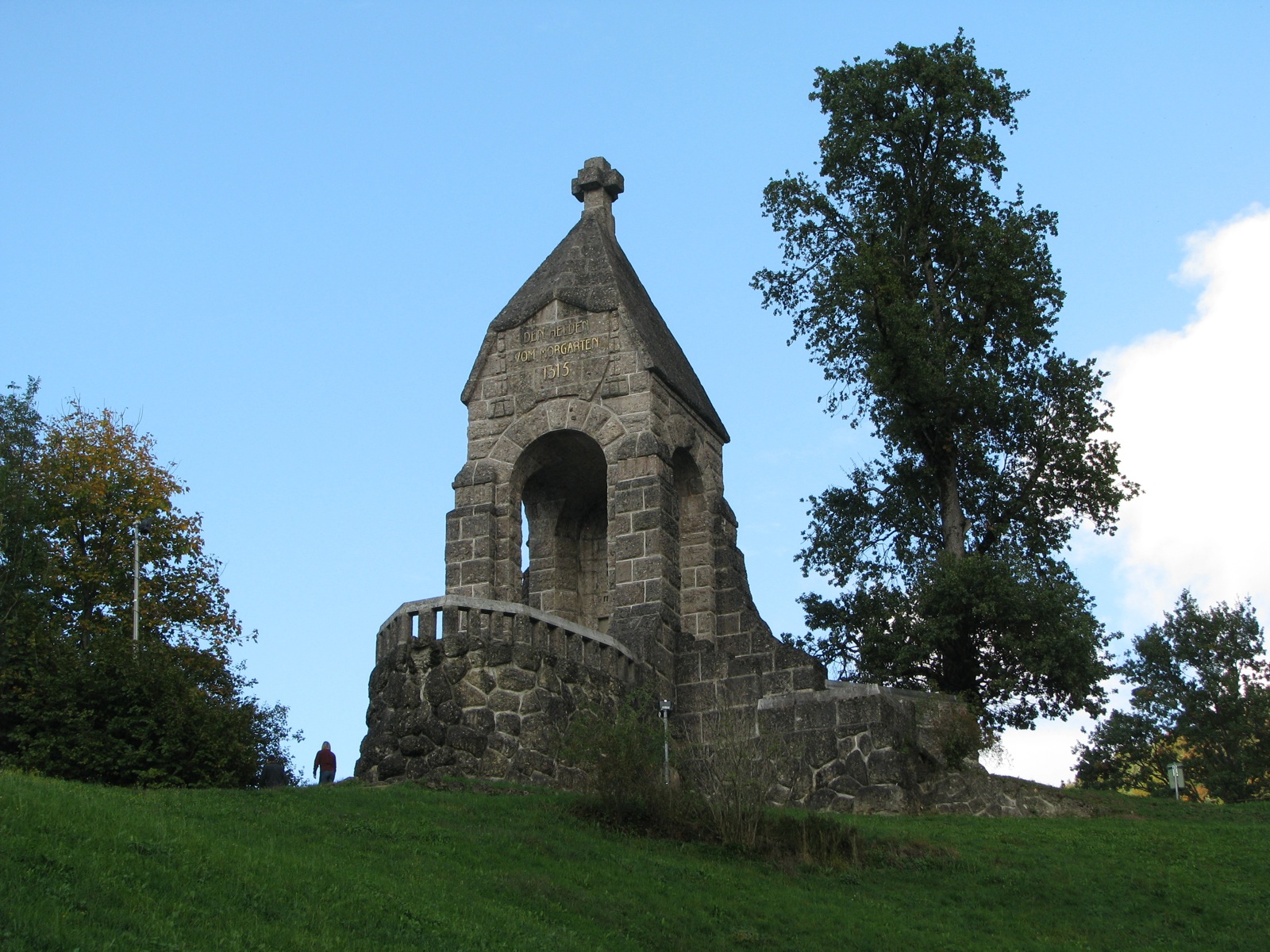 2012 10 11 026 - Morgarten - monument

We treasure this moment with our cousins François and Ursula.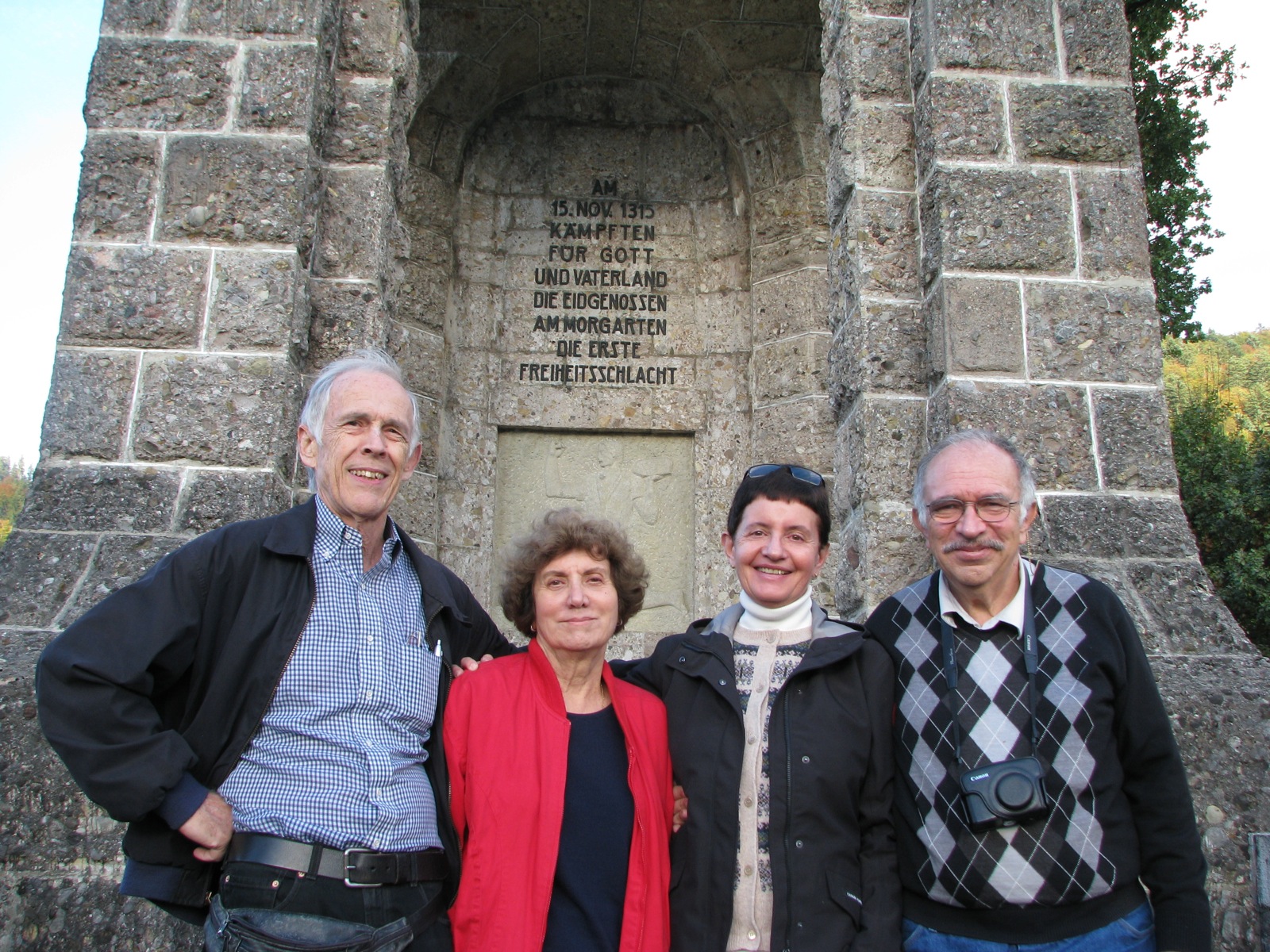 2012 10 11 028 - Morgarten - Al, Dolores, Ursula, François

We enjoyed a delicious dinner nearby as the sun set over the lake, and then François and Ursula graciously delivered us to our hotel in Zurich.

On Saturday, we took the short train ride to Winterthur to meet Herb and Hella Wolfensberger, who had lived in southern California 4 decades ago; back then, a group of us would chat on mobile ham radios while commuting to work. After a bit of a kerfluffle at the train station (SBB has the "meeting zone" hidden at the far end of the station, while townspeople use the busy main stairway entrance!) we found each other at last. They took us to the Rhinefall, a very impressive sight (and sound).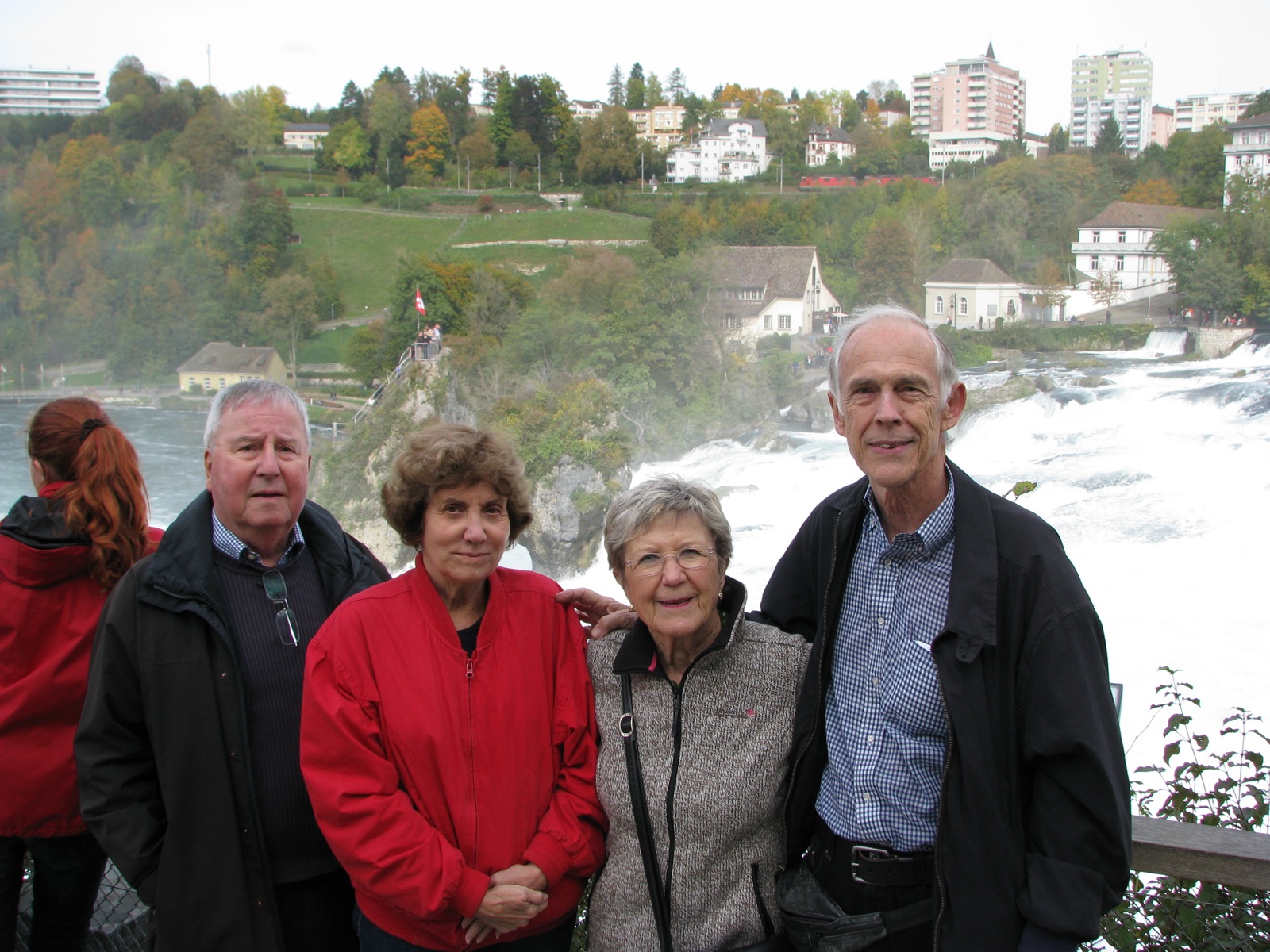 2012 10 13 003 - Rheinfall - Herb, Dolores, Hella, Al

We had a great reunion visit, and lunch with fondue. We were truly amazed at Hella's art, in various forms. You can see Herb's ham radio antenna above their building - and their (retired from the railroad) neighbor's scenic railroad signal makes their location easy to find!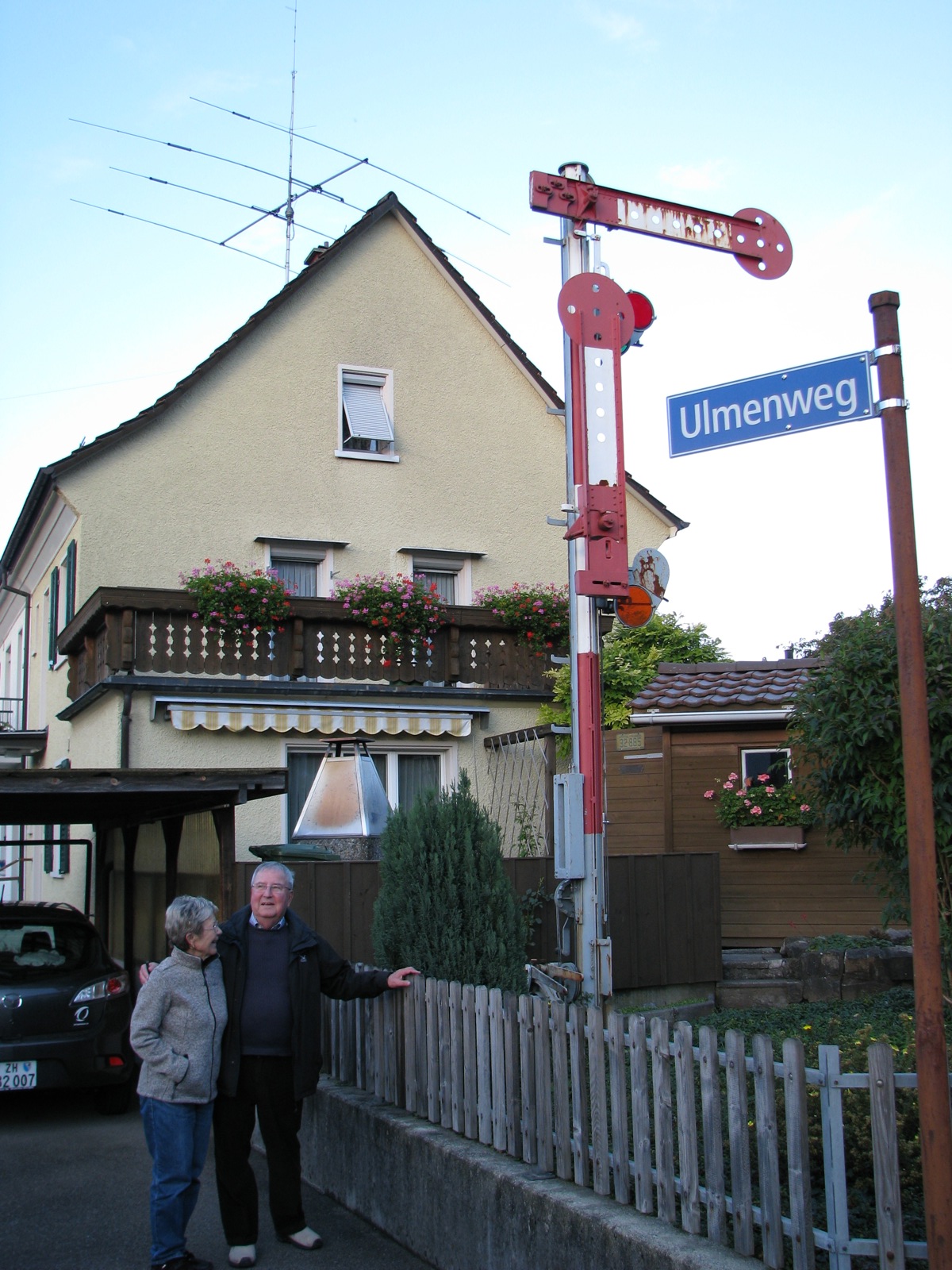 2012 10 13 012 - Winterthur - Hella & Herb Wolfensberger


Dolores and I are so very fortunate to have been able to visit this beautiful country, and to visit with these dear cousins and friends in the land of my paternal ancestors. We thank all of you for your gracious hospitality, and we look forward to our next visit.



Return to Home

Back to top of page